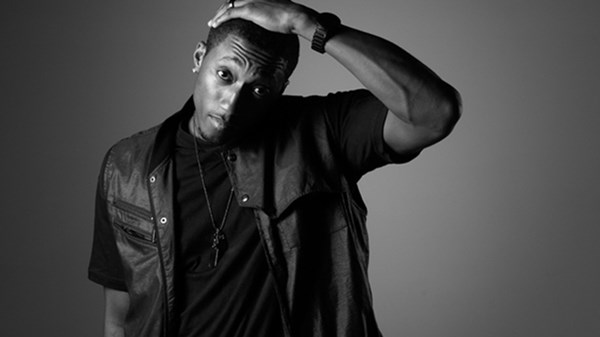 Lecrae's 'Man Up' Mission to Address Father Absence
The 32-year-old Christian rapper says biblical manhood is the key to stopping fatherlessness in Atlanta and beyond.
4.26.12
"Be the last of a dying breed, it's time that we man up." That's the last line of the new "Man Up Anthem" from Christian rap group 116 Clique. The song is just one sliver of a growing campaign launched last year by rapper Lecrae, 32, and his Reach Records in Atlanta, to get young men in hip-hop culture to "man up" into responsible husbands and fathers across the country.
Lecrae, whose outspoken faith and creative rhymes have gained the attention of John Piper and BET alike, has skyrocketing album sales for a Christian hip-hop artist, landing on Billboard's top 200 and independent album charts. But the Houston native is determined to steward his recent fame to address chronic social ills affecting communities nationwide, one man at a time.
"Everybody on staff at ReachLife [Ministries] and the artists at Reach Records realized that biblical masculinity was one of the things lacking in culture, specifically urban culture," said Lecrae in a recent phone interview with Christianity Today. The Man Up Campaign—including a film, concert series, album, and curriculum for church and small group use—was born out of this deep need for a godly model of manhood, as well as Lecrae's own story.
Father absence is a systemic problem, particularly in urban contexts, that's proven to lead to higher rates of gang violence, incarceration, and suicide. As of 2007, the national rate of children born to single mothers was 40 percent. According to the National Fatherhood Initiative, 24 million American children—one in three—live in homes without their biological fathers. The Man Up Campaign, says Lecrae, addresses father absence by telling "young African American males that you're immediately an example for other African American males in the community at large. Not only are the young men challenged and encouraged by this, but also the young ladies, because they get to see what they should be looking for and how to encourage their brothers in the direction of taking leadership and responsibility."
MORE FROM CHRISTIANITY TODAY