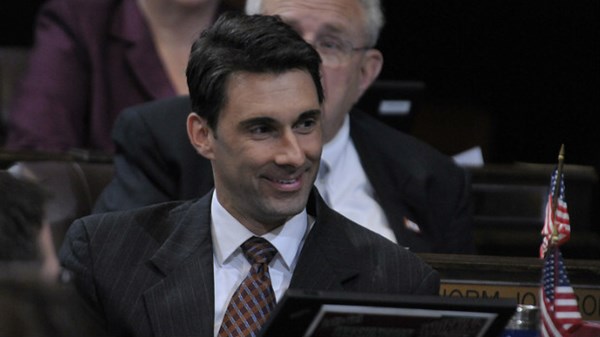 Image: Courtesy of wahousegop / flickr.com
From Columbine to the State Capitol
How the school shooting still shapes Kevin Parker's civic service.
9.19.13
Being With Constituents
After relocating to Spokane, Washington, Parker began considering a transition to politics as an opportunity to represent the heart of Jesus in the political arena. His experience in the community owning the Spokane franchise of the Dutch Bros. coffee shop and experience in Harvard's Executive Leadership program also encouraged him to consider this avenue of service.
Through the combination of relationships and faith, Parker focused his campaign on Spokane's needs—particularly job creation in the private sector, education, and care for the most vulnerable. "I believe every human being wants to be known and loved and seeks purpose," says Parker. "Jobs help build some of that, education prepares people for the next steps in their lives, and Scripture is very clear that widows and orphans are very important to Jesus." Parker has accomplished the former two through legislation that preserves jobs in the private sector and sponsors education first in Washington's budget. He also makes it a priority to give a voice to the homeless most vulnerable by periodically hosting his town hall meetings at a local homeless shelter.
Consistent with his presence at Columbine and later care for students, for Parker, politics first involves being with and available to his constituents. When one of Parker's constituents lost their daughter in an accident at a bad intersection, Parker attended the community meeting about the tragedy. "Even when I didn't know what to say or do, I showed up, because I knew in the name of Jesus and as a politician it was important for me to show up." After that meeting, Parker led a bipartisan effort to secure $14 million for the construction of a bypass. There have been no additional fatalities at the intersection.
MORE FROM CHRISTIANITY TODAY