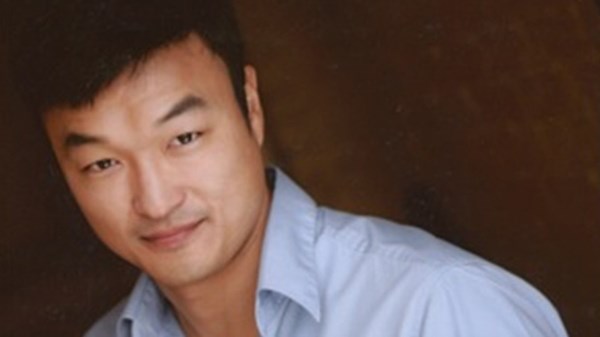 How a Korean Prodigal Son Landed on Toronto's Stage
Toronto theater buffs know playwright Ins Choi. What they don't know is how his church makes his work possible.
12.5.12
A Gospel Project: Theatre to Bless the City
Whether a play is or is not explicit with the gospel, Grace Toronto and Ins Choi would agree that good theater it itself blesses a community. At its best, says Choi, "[theater] makes people laugh, makes them cry, and makes them see something in themselves that they were blind to."
Blessing one city's through artistic endeavors is not unlike other vocational calls, Choi suggests. "It's like teaching, plumbing, and building good furniture. [We should] make lamps that work, that are aesthetically pleasing, and that serve the common good."
As a measure of its excellence, Choi insists that theater should convey what is true about life. But he would also argue that Christians in theater have another distinctive role: to imagine redemptive possibilities for a broken world. In Kim's Convenience, for example, though Appa had severed ties with his son 20 years earlier after his son had stolen money from the store, the play "shows a different path than revenge. It shows that reconciliation is possible," says Choi.
For all Choi's cool confidence about the priorities and purposes of art, he has faced doubts about the artistic life. Early in his career, he wondered if other jobs--those with steady employment and financial security--weren't a better, wiser choice for supporting his family. He was almost talked into that life by a policeman friend, who was a uniformed argument for stability and security.
Fortunately, Choi couldn't be persuaded. As Soulpepper's Schultz says, "Ten years from now there will be a new generation of first- and second-generation Canadians who will know, with confidence, that they can make a meaningful contribution to the well-being of their community without a uniform and a gun."
When Torontonians left Kim's Convenience, says Grace Toronto's MacDonald, they left "thinking through their own family, spirituality, and connection to the city.
"Very few people can say that 80 minutes of their lives did that."
Jen Pollock Michel, based in Toronto, writes at FindingMyPulse.com and Her.meneutics.
MORE FROM CHRISTIANITY TODAY