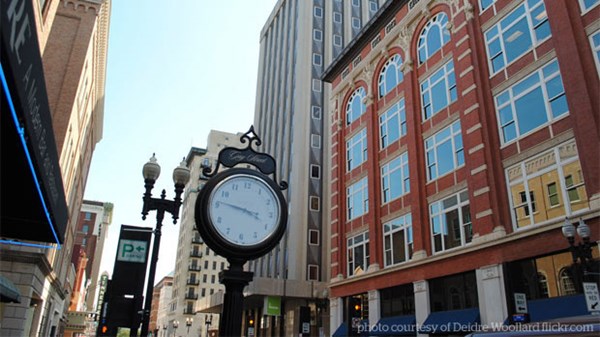 A Guide to Being Salt and Light in Knoxville
Compassion Coalition aims to mobilize and deploy Christians to address their city's brokenness.
1.18.12
From independent efforts to partnerships
To produce the guidebook, Compassion Coalition hosts numerous focus groups with representatives from government, the faith community, and nonprofits. Dialogue leads to relationships and new partnerships. In one neighborhood, for example, Baptist, Methodist and Presbyterian churches came to recognize the inefficiencies of each having its own food pantry. After six months of dialog and training they joined forces and launched a single new ministry center that provides food, clothing, budgeting classes, and mobile meals for the elderly in the neighborhood.
Compassion Coalition has also facilitated new partnerships between churches and secular nonprofits. Rev. Standefer, now executive director of the Coalition, explains that when the first edition of Salt & Light highlighted several programs operated by Knoxville's Community Action Committee (CAC) for the city's elderly and homeless, "the CAC suddenly got on the churches' radar screen." Today, Compassion Coalition operates an "electronic bulletin board" where CAC social workers can post requests—for everything from cans of Ensure to transportation volunteers.
Misty Goodwin, senior manager of CAC's "Project Live," reports she uses the bulletin board to find help for her elderly clients who have needs not easily met by the agency's government funding streams. She values Compassion Coalition as a "one-stop shop." Without it, Goodwin says, her case managers would "waste their valuable time calling every church in town."
The Coalition's oldest citywide endeavor is its Restorative Justice initiative. In 2002, District Attorney Randy Nichols came to the Coalition seeking aid. With some 3000 juvenile offenders in the criminal justice system then, Nichols was looking for a way to give nonviolent offenders opportunities for community service rather than placing them in the local detention center. At the time, the only supervised community service available was on a weekly litter pick-up crew.
MORE FROM CHRISTIANITY TODAY