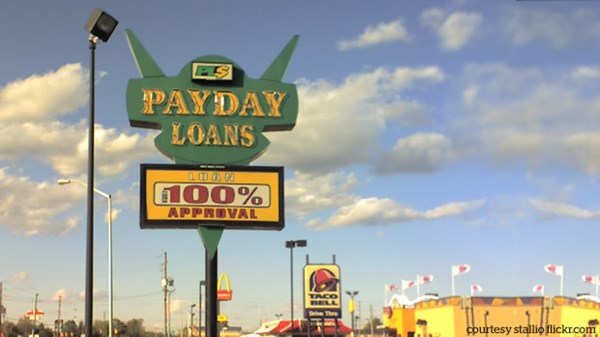 An Ichthus in a Sea of Loan Sharks
How faith-based nonprofit Grace Period is turning the tide on predatory lending.
12.6.11
To a hardworking mom facing a cash crunch, a payday loan can seem like awfully good news—the chance to borrow some money in advance of a paycheck that is days or weeks away. But when that paycheck actually arrives, paying back the loan is often out of reach—the average payday loan customer renews their loan nine times, paying new fees each time. The Center for Responsible Lending has found that the average customer with a $300 payday loan will end up paying $500 in interest and fees, plus the original loan amount.
You would think a business like that, charging effective interest rates that can range north of 400 percent per year, would have trouble attracting customers. In fact, the market is huge—the United States hosts more payday lending stores than Starbucks and Burger Kings combined.
But a Pittsburgh-based organization wants to provide an alternative.
Dan Krebs and Tony Wiles first learned about the dubious practices of payday lenders in 2006, through a sermon preached by their pastor at Allegheny Center Alliance Church (ACAC). Krebs had been running the finance department at a local car dealership, and thought the church should be able to come up with a creative alternative. Wiles, an ex-cop who'd grown up in ACAC's struggling Northside neighborhood, had been "searching for something to do to give back, to do something in the community that could really make a difference." The two joined forces to launch Grace Period.
Grace Period is unusual, perhaps unique, in its faith-based approach to actually creating something better than the much-criticized payday lending industry. There's no shortage of protests against payday lending, and efforts to outlaw the practice are under way in several states. Indeed, for 10 years the state of Pennsylvania has strictly enforced old usury laws that prevented non-banks from charging more than 6 percent annual interest. It's illegal to offer a traditional payday loan in Pennsylvania—but that wasn't stopping offers from streaming in over the Internet, nor was it addressing the real financial needs that payday lenders promise to address.
MORE FROM CHRISTIANITY TODAY