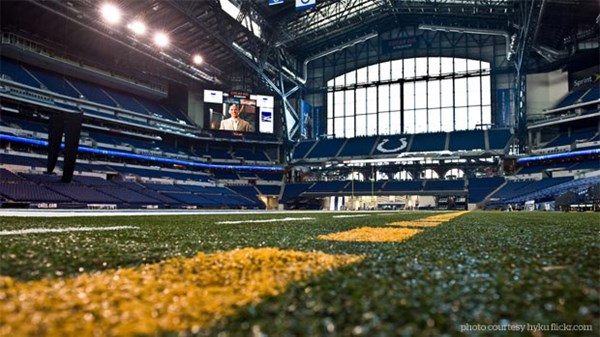 A Legacy in Indianapolis That Outlives the Super Bowl
Long before the NFL named my hometown this year's host city, Near Eastside leaders were revitalizing the heart of their neighborhoods.
2.1.12
Since the early 1990s, the NFL has a tradition of leaving a legacy in each Super Bowl host city by helping to fund a Youth Education Town (YET) there. YETs are typically built in lower-income neighborhoods to offer afterschool programming, including sports, tutoring, arts, and career training. But long before Indianapolis became the host city for Super Bowl XLVI, churches, including my own, and neighborhood groups on the city's Near Eastside were diligently working to leave a positive legacy of a different kind.
The vision began years ago. In 2008, as Indianapolis was creating a bid to host Super Bowl XLVI, the city decided it wanted to do something different: Instead of building a YET, Indianapolis's Super Bowl Legacy Project would showcase an entire neighborhood, with the YET being one part of the effort. Bill Taft, Indianapolis director of the national nonprofit Local Initiatives Support Corp (LISC), e-mailed Mark Miles, chairman of the Super Bowl Bid Committee, and pitched the idea of focusing on an entire neighborhood. Miles, inspired by former NBA player Kevin Johnson's work in Sacramento, was receptive to the idea. Taft suggested two neighborhoods that had been part of the Great Indy Neighborhoods Initiative, in which neighbors developed a vision for rebuilding their communities.
The 2012 Host Committee decided to showcase the Near Eastside, 21 neighborhoods just east of downtown Indianapolis. The choice was apt, for the Near Eastside neighbors have a long history of talking and working together. For example, the Near Eastside Community Organization (NESCO) was founded in 1970, before the worst urban challenges hit the neighborhood, and churches were the driving force during NESCO's early years. Though NESCO has broadened its horizons beyond its church roots, many churches are still deeply involved in its work, including my own, Englewood Christian Church. NESCO is still driven by a Christlike cooperation rooted in a love for neighbors and place that allows neighbors to set aside their selfish interests and seek the good of their community.
MORE FROM CHRISTIANITY TODAY