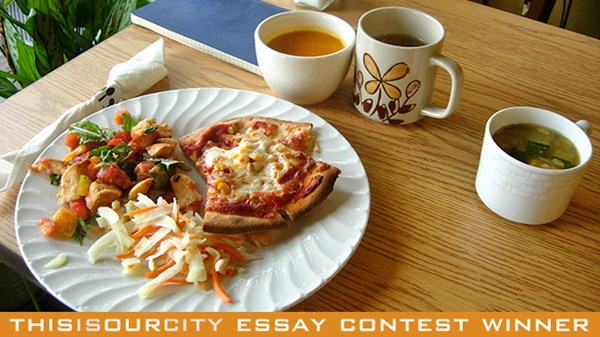 Pay-What-You-Can Restaurants Dish Up Dignity in Denver
A new business model helps close the socioeconomic gap.
1.15.13
The spirit of giving at Café 180 forges an eclectic community of wealthy and poor, young and old, secular and Christian. When poor and wealthy volunteer side by side, their stories begin to overlap. Friendships are built across neighborhood lines, and the kitchen unites strangers in a common task. Mathews believes the kitchen spills out into the dining room, where sales executive and a single mother of four eat the same French Dip sandwich. "What I love is that the concept appeals to so many people," Mathews said. "Rich, poor, Republican, Democrat—taking care of your neighbor has universal appeal."
At 10:45am, 15 minutes before SAME Café opens, a volunteer pounds on the door. "I need lunch! I have to leave by 11:20 for work!" As Burky motions to John, she explains that three years ago he was estranged from family and living on the streets of northeast Denver. Also an alcoholic, he came to SAME Café for a meal and began volunteering twice a week. He quickly realized he couldn't show up to work intoxicated. Over time, the relationships at SAME Café brought him back from social exile, and the responsibilities of volunteering prepared him for his current job (canvassing for a political campaign). Not wanting to miss the bus, John devoured his corn, bacon, and bleu cheese pizza. "I like the concept," he says with a mouth full of pizza crust. "The love. The food. The ability to pay what you can, which includes giving some work. I'm in early recovery from alcoholism. So, if I sign up on the shift here, I really need to be here."
MORE FROM CHRISTIANITY TODAY