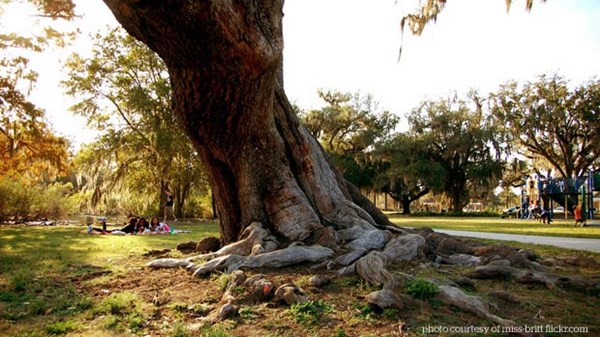 The Spiritual Discipline of Staying Put: Planting Roots in a Placeless Culture
Instead of "moving up in the world," what if God wants us to remain in one place?
2.9.12
Early in the 6th century, Benedict of Nursia wrote a rule of life for monks who were longing for community and connection with God. Some 1,500 years later, the Rule of Benedict is one of the most lasting and widespread guides for religious life in the West. Benedict knew that the spiritual seekers of his day had big dreams and great hopes, not unlike the inner stirrings that had inspired his spiritual journey as a young man. Benedict did not squash human ambition, but he saw clearly that if we want to ascend to life with God, it matters a great deal which ladder we climb ….
Like the African American spiritual written a millennium later, Benedict insisted, "We are climbing Jacob's ladder." The angels going up and down from heaven to earth presented a practical lesson for Benedict's community: "Without doubt, this descent and ascent can signify only that we descend by exaltation and ascend by humility." The way that leads to life, Benedict told his followers, is a way of humility. According to the Rule, people who follow this way of humility promise "stability, fidelity to monastic life, and obedience." The threefold commitment is made as one promise, Benedictines say, something like the Father, Son, and Holy Spirit are said to be one essence. But it's striking to me that Benedict decided to put stability first in his list. If we're going to climb Jacob's ladder toward the humility of Jesus, Benedictine wisdom says the first thing we need is a stable place to begin.
The humility we aspire to at our very best is inseparable from the humus beneath our feet—the ground that someone must till if we are to eat, that someone must tend if we are to survive. Stability of place begins with the humble acknowledgment that our life depends on the land we live upon. Barbara Kingsolver, one of our most articulate contemporary advocates for the land, reflects on her adult life, noting that she has dug asparagus beds into the yards of every house she has owned and some that she has rented. Why bother? we might ask, when asparagus is readily available at any good supermarket, and for much less trouble? Kingsolver answers, "I suppose in those unsettled years I was aspiring to a stability I couldn't yet purchase."
MORE FROM CHRISTIANITY TODAY