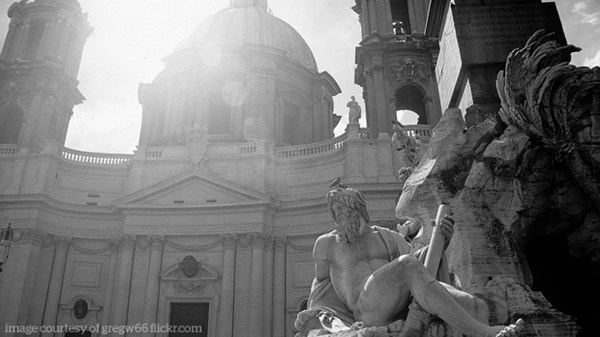 We Can't Go Back to the Garden: Critiquing Evangelicals' Over-Ruralized Eschatology
The Bible suggests we should envision the new heavens and earth as an urban landscape, not a field of lilies.
1.26.12
God made the country and man made the town.
What wonder then that health and virtue, gifts
That can alone make sweet the bitter draught
That life holds out to all, should most abound
And least be threaten'd in the fields and groves
Possess ye, therefore … your element.
This poem seems to confuse the biblical hope in the redemption of all of creation with the slightly different notion that perhaps certain parts of creation have not been affected by the Fall (domestic life and nature) and so do not need to be redeemed. Cowper expresses a longing for a return to a pre-fall state, rather than a full-bodied experience of redemption.
I call this tendency an "over-ruralized eschatology," because it ignores the urban images of the eschaton that we find in the Bible (Revelation 21:10 and Zechariah 8:4, for instance) in favor of the rural and domestic images that many find more comforting. While I don't want to deny the possibility of rural beauty and even domestic bliss in the eschaton, the problem I have with ignoring the urban in our eschatology is simply that it isn't very biblical. No matter our aesthetic tastes, the story of our salvation goes from a garden to a city, not from a garden to a backyard.
The other problem I have with this perspective is that leaves out the possibility of me enjoying places like Rynek Glowny unless I can somehow figure out a way to free up my schedule enough for a quick trip to Poland. Weighing my inability to even get a quick weekend away with my wife against the very real possibility that Peter really meant "disclosed" rather than "burned up," I'm staking my hope on enjoying many of these wonderful squares in the eschaton.
Eric O. Jacobsen is the author of Sidewalks in the Kingdom: New Urbanism and the Christian Faith and the forthcoming The Space Between: A Christian Engagement with the Built Environment (Baker, August 2012). A member of the Congress for New Urbanism, he is senior pastor of the First Presbyterian Church in Tacoma, Washington.
MORE FROM CHRISTIANITY TODAY