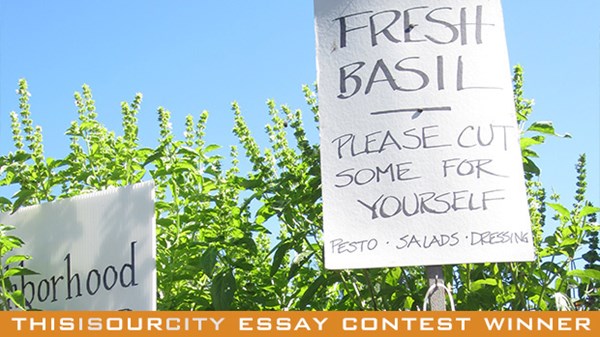 A Sliver of Shalom in the Suburbs
How my Christian community used a plot of land to plant community in an isolated neighborhood.
12.17.12
Now we know: The suburbs are a strange gig. People are friendly enough, the streets, quiet. The quiet should not be confused with peace, however. The quiet of the suburbs is more often the result of isolation, not peace. It would be like saying that a grasshopper set inside a jar out in a field is at peace with the grass around him.
Homes here are called "Detached Single Family Dwellings"—no household shares a wall with another. Walls are among the many things we do not share. People in our neighborhood rarely make meaningful contact with each other. Inside the houses, whose members are wired into the world through pads and pods and all manner of technological paraphernalia, connections are often just as rare. We have imprisoned ourselves within our own tastes and the appealing protections of material comforts and conveniences. It seems to me that in our little attempts to be gods, we lose the truest parts of our humanity. Shane Claiborne, who lives in one of the poorest neighborhoods in Philadelphia, writes, "Sometimes people ask me if I am scared, living in the inner city. I usually reply, 'I'm more scared of living in the suburbs.' The Scriptures say that we should not fear those things which can destroy the body, but we are to fear that which can destroy the soul (Matt. 10:28)."
The suburbs are a well-manicured prison colony where we are the unwitting keepers of our own captivity—separated from each other by all sorts of fiercely defended invisible walls. In the suburbs, a parkway is another kind of wall—a buffer from the street, a safe margin around families. It has come to be a sort of "No Fly Zone" between kingdoms. But the suburban isolation conceals the deeper truth of all we hold in common. We may share no walls, but we do share things more valuable than walls: We share this street and this season together on it, and the same socioeconomic challenges, and we share the need for love and for food. We share our humanity.
MORE FROM CHRISTIANITY TODAY