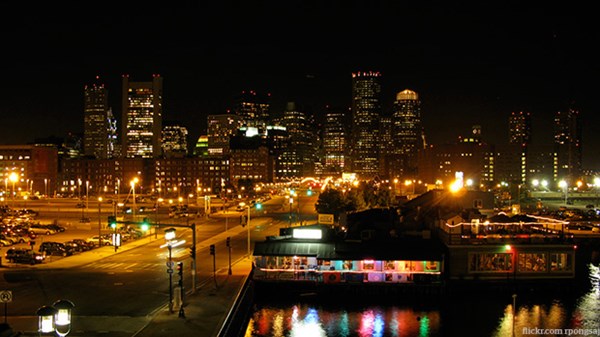 The Tech Poverty Fighter
How Andrew Sears at TechMission harnesses the Web to fuel urban ministry.
5.7.13
Sears says he learned a formative lesson about addressing systemic issues of poverty while working briefly with a children's shelter in South Africa. Years after his time there, he learned that many of the children from the shelter had died violently. And then there were the children who never made it to a shelter. The shelter's leaders shifted from serving a few children with limited long-term impact to battling the causes of children living on the streets. Over 10 years, shelter leaders reduced the number of children living on their streets from 10,000 to 1,800.
"We list our values as Jesus and justice to emphasize both meeting the needs of the whole person and our affiliation with the social justice tradition of the church, like the Salvation Army, Gospel Rescue Missions, and the Christian Community Development Association," said Sears. "The problem is that our society is structured in a way that those with the greatest physical needs are often segregated from those with the most resources."
Corey Hicks, director of Urban Reach in New Orleans, is one of hundreds of graduates of TechMission's City Vision College. Born and raised in New Orleans' ninth ward, after high school Hicks became addicted to drugs and alcohol. When he came to faith in Christ, his passion grew to reach others who faced the same desperation he once did.
Hicks said that City Vision gave him confidence to serve as a nonprofit leader, describing it not only as an educational resource but also a forum for people serving in similar contexts.
While TechMission may seem to have a hands-off ministry approach, TechMission Corps has placed more than 500 full-time interns in Boston, Los Angeles, and Denver in AmeriCorps–type programs primarily focused on educational tutoring for inner-city youth. (Funding for that program was provided through AmeriCorps, and TechMission has recently chosen to end that nine-year funding relationships. The TechMission Corps program will now be transitioned to City Vision Internships.)
MORE FROM CHRISTIANITY TODAY