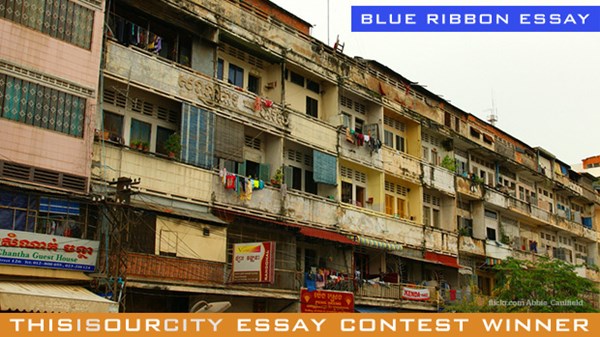 Why I Left World Vision for Finance
And why my current work matters as much as my former work.
2.22.13
Finding a Bigger Gospel
This perspective on life and vocation required two fundamental changes in my understanding of Christian living. First: to replace some bad theology about work and vocation that found its roots in an anemic gospel. I grew up in traditions that were influenced by the revivalist movements that emphasized the "altar moment" of Christianity. The revivalist message of hyper-condensed Christianity was borne out of the perceived urgency to save as many souls as fast as possible. There is certainly something right about remembering the urgency of salvation, but this had the side effect of creating a message that was less comprehensive than what Jesus proclaimed.
When Jesus presented himself to public ministry in Luke 4, he opened the scroll and read from the prophet Isaiah: "He has anointed me to proclaim the good news to the poor. He has sent me to proclaim freedom for the prisoners and recovery of sight for the blind, to set the oppressed free, to proclaim the year of the Lord's favor." The year of the Lord's favor comes from the Old Testament year of Jubilee – a year when the land was allowed to rest, when all debts were cancelled or restored, when slaves were reconciled with their masters and set free. Jesus' explanation of his mission certainly doesn't preclude an "altar moment," but it is infinitely more. Jesus did not come to call the truly faithful to the mission field, the less faithful to the pastorate, and the barely faithful to finance.
The second step on my path from vocational ministry to finance was revisiting the story of Adam and Eve. The first bites of the first couple severed the relationship between God and humanity. Beyond that, Adam was isolated from his wife ("the woman you put here with me, she gave me some fruit from the tree"), the world around him ("through painful toil you will eat food from it . . . it will produce thorns and thistles for you"), and even himself (Paul later speaks of the sin in him that causes him to do the things he does not want to do). The Fall paints a picture not just of a tussle between God and man, but rather the total and absolute isolation of man from all things.
MORE FROM CHRISTIANITY TODAY