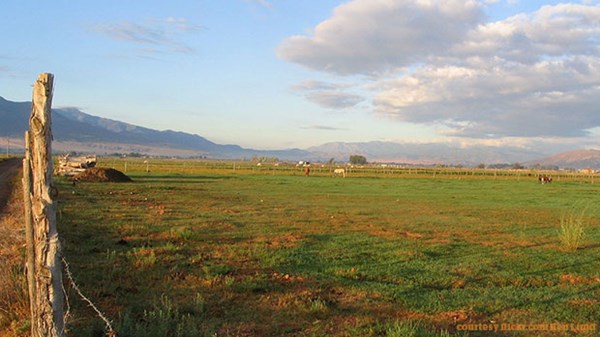 Why Urban Christians Need Wendell Berry
What could the agrarian essayist who still uses a typewriter teach Christians in city centers? You'd be surprised.
10.22.12
To answer that, we first need to be clear on what evangelicals do well and where we have room to grow. In my hometown of Lincoln, Nebraska, evangelicals lead many successful endeavors for the good of their city. Here on the plains, they lead many outreach and nonprofit initiatives and are increasingly joining Lincoln's arts scene. An Acts 29 church recently used their building to host attendees of the city's First Friday art walk. Some young Christians started an amateur theater company that has staged a number of plays to great success. Over a thousand people attended their most recent performance, and the local paper has given the past two shows front-page billing. A number of Lincoln's gifted preachers are turning their attention to the city in one way or another. My own pastors are deeply influenced by Tim Keller, and I know they aren't the only ones. Point being, if Lincoln is any indicator, evangelicals are doing very well at thinking theologically about the city and doing things that will serve it.
This is where I'm not sure Berry is of much help to us—partially due to his own lack of experience in the city, as Jacobs noted, but also because I think we're actually doing a pretty good job on these fronts. Where we are weak is likely due to inexperience. Give Lincoln's evangelicals another 10 years, and our efforts will steadily improve.
Note what we do well: We think good thoughts and we do good things. But in recent years, some Christian writers have warned that we shouldn't mistake right thinking and right behavior for the holistic well being of a person, or a city, for that matter. James Davison Hunter and Andy Crouch (executive director of the City project) each made this point in To Change the World and Culture Making, respectively. Philosopher Jamie Smith devoted a whole book, Desiring the Kingdom, to this point, stressing that human beings are not chiefly thinkers or believers but worshipers. It's here, I argue, that Berry's vision of community life and creation is most vital for urban evangelicals. For all the things we do well, I'm not convinced that we know how to live as communities of worshipers day to day. Enter Port William.
MORE FROM CHRISTIANITY TODAY