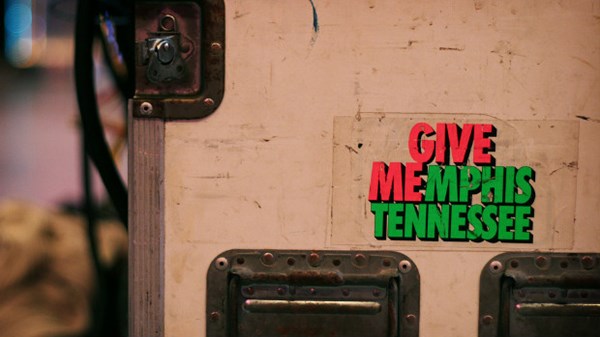 Image: Courtesy of ginnerobot / flickr.com
Would You Move After a Shooting On Your Front Lawn?
How we came to answer the question in Memphis.
10.22.13
"Pop it! Shoot me! C'mon, shoot me!"
This is an abridged version—curse words and racial slurs removed—of a one-way conversation that took place on the first day I lived in Memphis, Tennessee.
It was Memorial Day 2009. My wife and I were unpacking the largest moving truck I could drive without a CDL. We had arrived in the Bluff City the day before with our 1-year-old daughter in tow and every remnant of our four years of marriage in North Texas crammed into a box.
We were excited and nervous about the move. It was tough to leave community in Denton, Texas (consistently ranked as one of the best small towns in America). But we felt God leading us to Memphis. We were eager to meet the challenges of this city: crime, racial divisions, and other "deal-breakers" for many of our friends.
Then it happened. Two of my neighbors started to argue, the gun was drawn, my wife ran inside, and I stood on our front porch. The neighbor to our immediate left hurled insults while slowly retreating; the man with the gun, our neighbor to our immediate right, walked forward, the muzzle of the gun held at his opponent's forehead as they both walked in awful harmony. This is how it ended up going down in my front yard.
For whatever reason, the gunman's resolve broke. He retraced his steps to a friend's car. The other neighbor continued his verbal onslaught on a man he considered a backpedaling foe.
This, of course, was a costly misevaluation of the situation.
From the passenger side of his friend's car, the gunman—who had been virtually silent throughout the whole incident—let his Glock do the talking. Stumbling through a haze of disbelief, I had just enough time to hunker down behind a stone column on my front porch as his bullets peppered my freshly acquired rental property.
The other neighbor ended up alive but wounded.
Why We Stayed
At the risk of sounding cliché, others were wounded that day. My wife, my sister-in-law, and I were unscathed but very shaken-up. We were actually more affected than we thought we'd be—more than we hoped we'd be if we were ever given the opportunity to bear up under such circumstances. We had run through this scenario in our minds, where we had much thicker skin. In reality, we were shaking. Actual bullets will do that to you, I suppose.
MORE FROM CHRISTIANITY TODAY