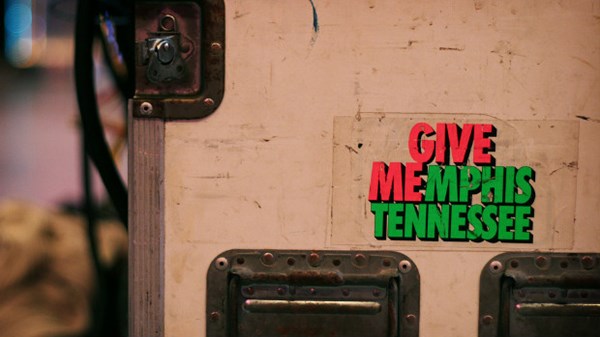 Image: Courtesy of ginnerobot / flickr.com
Would You Move After a Shooting On Your Front Lawn?
How we came to answer the question in Memphis.
10.22.13
While the first responders, television camera crews, and our entire neighborhood began to spill out onto the street, my wife and I prayed inside. We were confessing our anxiety, pleading to our Heavenly Father for guidance, and acknowledging that we wanted to trust God and not make any decisions out of fear. We knew we were led to Memphis for a reason, and we would stick it out.
Besides, as we began to tell our story to lifelong Memphians, we were met with wide eyes and gaping mouths. We didn't talk to anyone who had experienced something similar (and still haven't, three years later). This is an important point, since Memphis gets a bad rap. The truth is that upwards of 90 percent of violent crime happens between people that know each other. So, violence happens, yes; but it rarely takes the form of some innocent passerby being targeted while minding his or her own business.
This was true in our incident. We were oddly comforted to find out that our entire neighborhood was exceptionally pleasant except for two houses that had a longstanding gang/drug feud; we just happened to move in right between them. We had to be on the lookout for stray bullets, but didn't have to be so worried about bullets aimed at us. Again, oddly comforting.
Choosing 901
So we stayed in Memphis out of obedience, discipline, and commitment. These aren't altogether bad motivations, but white-knuckling it probably wouldn't have kept us here for more than a year.
But when we least expected it, Memphis surprised us. We started to love the city, and it was as if the more we fell in love with the city, the more the city fell in love with us. Our motives blossomed from duty to delight; our experience morphed from merely surviving to intentionally thriving. Memphis is like my college strength coach: a harsh intimidator at first to weed out the uncommitted, but also a loving father to build up those who are truly invested.
MORE FROM CHRISTIANITY TODAY