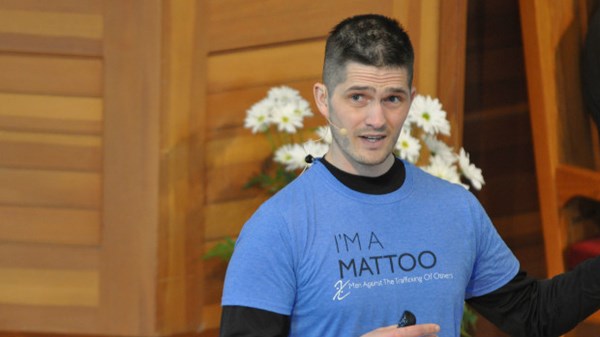 Image: Photo courtesy of Jessica Lynch and Charlie McGlynn
Yes, Sometimes We Can Serve Both God and Mammon
My congregation's experiment in using market values to grow our mission.
10.7.13
I've always believed that the church exists on earth for the sake of mission—the tangible, embodied love of Christ. It's the one thing we do on earth that we won't do in heaven. More than well-done music and a well-honed sermon in a well-crafted building, the church is called to take up concrete things done with and for other people: feeding the hungry. Visiting the sick. Loving neighbors. Speaking truth. Loving enemies. Sharing the gospel.
Given this, it seems odd that many churches treat mission with nickel-and-dime efforts: a few hundred dollars a year to this agency, another check to that, a short-term trip here and there. Churches outsource much of their mission work to specialized organizations. Though both efficient and expedient, doing this has a way of teaching us to be donors instead of doers.
Arriving as the new minister at my church—a fairly affluent, Midwest, middle-aged, suburban church in the Congregational model—I became convinced that God was calling us to something we could we do together that none of us could do alone. Historically speaking, common mission boosts enthusiasm, deepens prayer, builds community, and bears fruit for the kingdom. While no single church can go to all ends of the earth (and should not aspire to), surely ours could marshal its ample resources for a bigger splash than we were making.
Unfortunately, my missions pitch sounded exhausting. Like many a mainline, our congregation has its share of gray hair. This means more wisdom and life experience than the hip churches that older congregations envy. But wisdom without energy means that mission goes undone. We needed to integrate a younger demographic into our church. Regrettably, with the so-called "rise of the nones" (the population of adults indicating no religious affiliation), integrating younger people into our church was a challenge. Pop music worship and entertaining children's programs no longer sufficed.
At the same time, the decline in religiosity among younger people is not necessarily a decline in spirituality. Many young people are certainly religious about justice and social causes. And here was the mission tie: Instead of trying to attract younger people for the purpose of mission, perhaps doing mission on purpose could attract younger people.
MORE FROM CHRISTIANITY TODAY