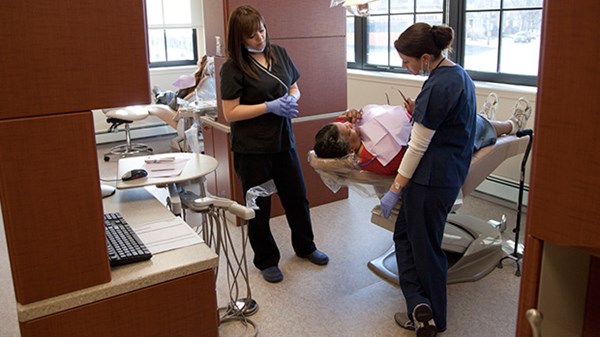 The Great Physicians of Detroit
Covenant Community Care is the only faith-based, federally funded health center in Michigan. It may also be the most Christlike.
2.8.13
"Our doctors are Covenant Community Care's greatest strength. They most perfectly demonstrate the Christian witness," says Propson. "They take time every day to model Jesus' love for people."
Best told me of a patient who was referred to CCC after being released from the hospital after suffering a heart attack. The staff worked with the patient to qualify for Medicaid, but were ultimately unable to secure it. Through several different avenues, their staff was able to get this patient all of his medicine free of charge, medicine that ordinarily would have totaled upward of $500.
"God has blessed our organization with tremendous gifts—financial gifts and blessings, as well as fulfilling needs. He's been our provider," said Propson. "We attribute our success in caring for people in God's foundational love for Detroit. God loves Detroit. He's looking for people to be his hands and feet to care for those he loves."
At that, Propson paused for a second, mulling the words over a bit. "If we had another name for CCC, it would be God Loves Detroit Health Center."
Stefanie A. Bohde is the owner of Luminarium Studios, a freelance writing and editing company that caters to the needs of small business owners. She believes that words - whether used through poetry, fiction, journalistic expression, or even copywriting - are the most powerful tool we possess. When she's not working, she enjoys listening to records, reading contemporary literature, crocheting, discovering new blends of tea, and exploring Detroit on her bike.
MORE FROM CHRISTIANITY TODAY