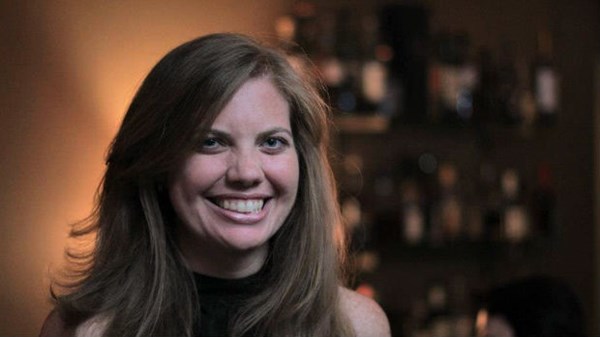 Image: Courtesy of Bethany Jenkins.
Getting New Yorkers to Hear the Word
How Bethany Jenkins's daily devotionals kickstart common-good Christianity in NYC.
12.5.13
What do you think of the public listening to and reading of Scripture? [I had recently seen Jenkins at a weekly Scripture listening gathering hosted by a businessman in Midtown.]
There's something about listening to Scripture in community. These letters weren't meant to be read only in part. People in the time of their writing didn't read just five verses—there were no verses anyway. These letters were from the apostle Paul, and people wanted to hear them.
We took a group to a donor's home in upstate New York and on Friday night [using one of the popular Scripture listening productions] we listened to prophets pre-exile—one to Judah, one to Israel—then we did Lamentations during exile, then Malachi post-exile. Then we turned off the lights to manifest the 400 years of silence where after Malachi spoke and when the Gospel writers came in.
The next morning, we did all of Luke; in the evening we did all of Acts, then on Sunday morning we did the Psalms of Ascent (Psalms 120-134). It was an amazing weekend.
Inductive reading is one approach to the Bible inductively. But really, the Jewish tradition is to read it like a story. And not asking questions after every single verse. Sometimes I'll read a book of the Bible in one sitting, and instead of stopping and looking up every single word, I'll just put a question mark next to things that I want to look up later. This way, you get the whole picture. When you have a public reading, likewise, you don't pause and talk about one specific verse. There's beauty in just going through.
Even secular feminist Camille Paglia has said, "[The Bible] is a fundamental text that everyone, atheist or believer, should know." Why do you think cities need citizens who are deeply familiar with Scripture?
It is dangerous to think about the "common good" without first thinking about our own personal renewal. The most fundamental call that any Christian receives is to be in relationship with the Caller—to be a part of the Trinitarian love of the Lord. We see this in Jesus' high priestly prayer in John 17. Whether or not we experience any other call on our lives is, in some ways, irrelevant if we pursue them at the expense of knowing and experiencing God.
MORE FROM CHRISTIANITY TODAY