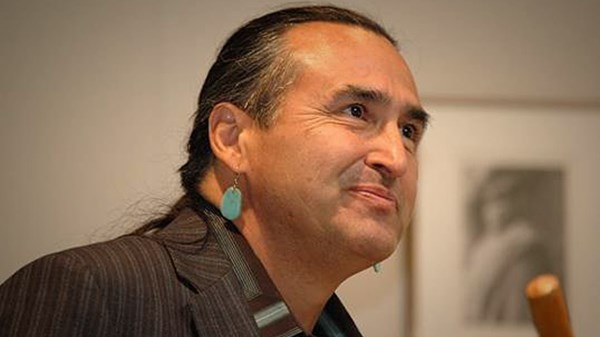 A Native Faith: Richard Twiss Shapes Portland's Youth and Beyond
In a city still skeptical of white Christianity, Twiss's cross-cultural witness is gaining a hearing among citizens and leaders alike.
2.16.12
Interns will volunteer in after-school programs for tutoring and sports, attend powwows, and spend time with native elders, church, government and business leaders.
Twiss said the internship will draw applicants from across the country but the focus of the program is serving the youth, particularly Native American youth, in Portland.
"We are talking about advancing education, culture, family and spirituality; ultimately, we are helping youth navigate the challenges of life successfully."
Somber statistics for Native American youth is one of the driving motivations for The Salmon Nation, Twiss said.
"The [high school] graduation rate for Native Americans is one of the lowest in the nation, and we have among the highest numbers of kids in the foster-care system in Portland. We have huge economic disparities in Portland," he said.
One of the projects that interns will undertake is developing an economic plan for the house.
"They have to have the skills to succeed in that world rather than feel victimized by it, so they will work with business leaders in the community in actually developing a business plan," explained Twiss, noting that the details will largely depend upon the students.
Interns will also minister to the elderly, such as providing transportation for medical services.
"We want to serve the entire community, from youth to the elders, because that is how the community works," Twiss said. "We want to ask the question, 'How can a Christ-follower engage in loving conversation with those who differ religiously, culturally and ideologically?"
Richard has been able to energize that conversation, from Portland Oregon to Portland Maine, no matter the venue.
"Richard can speak with integrity as a follower of Christ, [even] in a bar," said Woodley of his friend. "That's the magic."
Freelance journalist Cornelia Becker Seigneur is the author of Images of America: West Linn and the faculty adviser for Muse student magazine at Multnomah University. Reach her at CorneliaSeigneur.com.
MORE FROM CHRISTIANITY TODAY