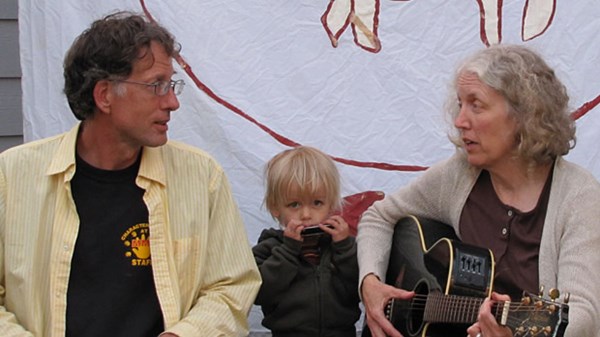 Where Portland Church Planters Fear to Tread
MaryLou and Rusty Bonham, founders of Springwater, commit to the forgotten Lents neighborhood.
11.10.11
To guard against that messianism, as well as becoming a strictly needs-meeting church—which the Bonhams believe often exchanges hand-outs for the dignity of the poor—they grounded their hopes in a community development model called asset-based community development (ABCD), which strives to heal neighborhoods with as much of the area's own dormant strengths as possible. Rusty and MaryLou first learned ABCD through Clark Blakeman, founder and director of Portland-based nonprofit Second Stories. The faith-based community development group works with Pacific Northwest churches and other nonprofits to teach holistic and incarnational mission. "Embedding in a community as listeners and learners for an extended/indefinite time in order to establish and build true relationships … is solid ABCD work," says Blakeman. In adopting many of ABCD's values, Rusty and MaryLou hoped to plant a church neither cavalierly confident nor a catalyst for gentrification. Clark says, "This is contrary to more typical church approaches, [which usually involve] coming in and creating programs to meet shallowly perceived needs."
In 2008, the Bonhams and 15 other believers (including myself) moved into one corner of Lents as a church, Springwater. Along with shared practices of devotion and simplicity, Springwater households organize monthly neighborhood service events. That could mean a kid's bicycle repair day, a BBQ block party, digging a garden for a neighbor, or springing "wacky water days" in the park.
Some Springwater members have worried that such projects aren't consistent with ABCD and won't structurally change the neighborhood. This spring, however, occasioned a shift in how neighbors participate in these events. Rusty rallied neighboring carpenters and some homeless friends to build and install nine sandboxes for toddlers on the block. "Watching the boxes being assembled," MaryLou remarked, "I was amazed at what an odd picture of the kingdom was being painted before us. You've got pacifist Christians working with veterans and homeless folks next to professionals, all helping install these playthings for these kids, these least of these."
MORE FROM CHRISTIANITY TODAY