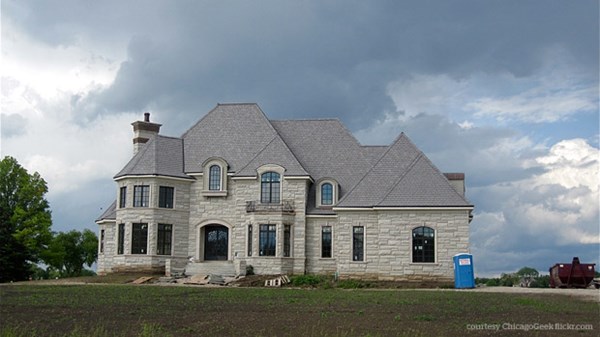 Zoning the Land for the Glory of God: A Developer's Lament
With the current land-use patterns in the U.S., seeking biblical justice is near impossible.
3.22.12
To participate in segregation or not.
To settle for "marginal" when excellence could be achieved.
These are some of my internal struggles.
What I'm referring to is my growing discontentment with the land-use patterns and decision making so often used in the United States. For the past 13 years, I have been employed by a large homebuilder in the Southeast and done everything from manage residential construction to oversee the purchase of property for development. My eye is trained on our physical environment and places—the realm in which we carry out our daily lives.
Have you ever wondered why our physical environment (roads, buildings, cities, suburbs, and rural areas) has developed the way it has? The use of most pieces of property is governed by rules known as "zoning." Zoning laws are usually localized and specific regulations that describe what is legal to do with one's land. For instance, a retail store owner often needs public zoning approval prior to building a new shop on a vacant corner. Regulations can be so detailed that homeowners might even be demanded to notify the neighborhood and hold community meetings to gain public approval of the color, material and architectural style of a front porch renovation if their house is located in an area designated as a historic district.
In the state of Virginia, where I live, zoning is managed by two rules: (1) a comprehensive plan that must by law be reviewed and updated regularly in a process that involves the community; and (2) the Board and Council members who are called to determine if a project meets the comprehensive plan and ultimately to determine if it will be developed. There are as many local zoning nuances as there are jurisdictions across the country.
Thinking strategically about how we use the land is both wise and biblically supported in the Genesis cultural mandate. Land-use planning prompts the careful use of resources, summons public input in growth decisions, anticipates future infrastructure needs like drinking water and sewer systems, plans transportation, helps use taxpayer dollars in a cost-effective way, and shapes the physical environment where people live. But like anything, the tool is not the trouble, but its misuse.
MORE FROM CHRISTIANITY TODAY