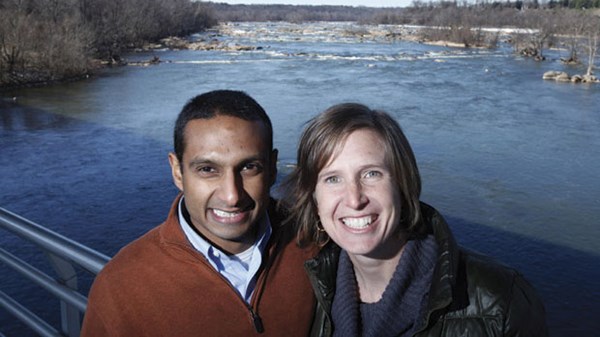 Nature Nurture: A Nonprofit Transforming Youth through the Great Outdoors
Blue Sky Fund, led by Lawson Wijesooriya, connects inner-city kids to Richmond's natural riches.
5.3.12
Lawson dove into teaching local kids and coaching after-school lacrosse for two years. She loved kids, she loved education and felt natural in it, but did not feel at home in the classroom. "For me, the two main passions I had in life were outdoor living and inner-city kids, but I had no idea how they were connected—or even if they should connect," she says. "I knew that backpacking is a great thing for rich kids who can afford to go away for the summer, like I did, but didn't know how that would apply to kids [from Church Hill]."
She and Romesh agreed that she should offer Lent as a period of soul searching. "Three days after Easter," she recalls, "I got an e-mail from a guy I'd met through lacrosse who heard I wanted to do Outward Bound for low-income kids. 'Let's talk,' he said." That was Richmond businessman Fritz Knapp, who had independently been sending local kids to summer camp on scholarship. Knapp gave Lawson the backing to develop her vision before she knew she was looking for it: "Experiential learning, challenging circumstances [to teach] resiliency skills, backpacking trips, urban adventures."
"I discovered early on that just as there are some kids who learn through art, and some who learn through music, the experiential kind [of learning]—kinesthetic learning—is one way we connect with God and learn. It has to be part of the palette of educational opportunities. [U]ltimately we all need exposure to all of those things, [but] I think the disconnect of children from the natural world is perilous. "
MORE FROM CHRISTIANITY TODAY