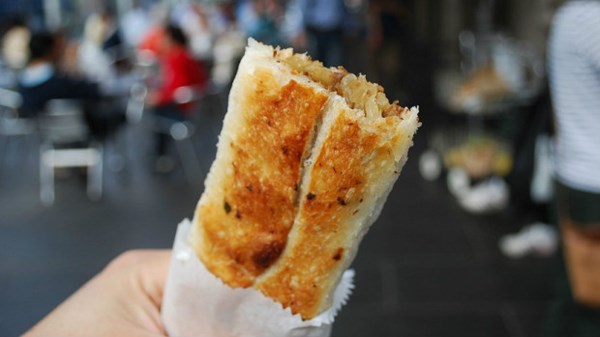 Has Foodie Culture Forgotten the Poor?
In my hometown of Richmond, I long for a truly great food scene that blesses the privileged and under-privileged alike.
7.29.13
I recently attended a Public Square event hosted by the Richmond Times-Dispatch. We discussed recent survey results about how "it" cities like Richmond can attract and keep millennial professionals, who represent the future of the workforce and who are often less expensive to employ than older adults. The survey found that, more than any other factor, a job is the most compelling reason for recent college graduates to move to a city. And young people (digital natives all, and reared on Apple products as they are) prize jobs in workplaces imbued with a creative spirit.
Several members of City Church, where I pastor, helped conduct and analyze the survey data. I was impressed by their work and their recommendations, and by the crowd's interest. Since that night, I've been thinking about the findings, especially about restaurants. The survey found that a thriving food scene—measured by many eclectic food choices at a variety of price points, ideally located in walkable neighborhoods—was a key factor in drawing millennials to a city.
"Richmond, where every week is Restaurant Week." So quipped Michael Philips, a Times-Dispatch reporter, delivering what may have been the soundbite (pun intended) of the night. Philips was noting how restaurants in Richmond and other cities develop prix fixe menus to showcase local cuisine while also donating a portion of each bill to nonprofits combating hunger. Philips and others touted Richmond's food scene for offering a diversity of food, often served in fun and compelling venues. Our food scene, the team insisted, should be celebrated, expanded, and leveraged to attract more young professionals to Richmond.
The Public Square was reporting results from a survey. They were sharing "what is" rather than "what ought to be." And I appreciate a dynamic food scene as much as the next guy. I love to eat. I look forward to trying new restaurants. I spend hours each summer in my own "urban garden." I even pickle. But I'm left feeling that building a city's identity around a dynamic food scene—which, let's face it, tends to cater to largely white, middle- to upper-class professionals—is an undernourished vision of what makes a city truly great.
MORE FROM CHRISTIANITY TODAY