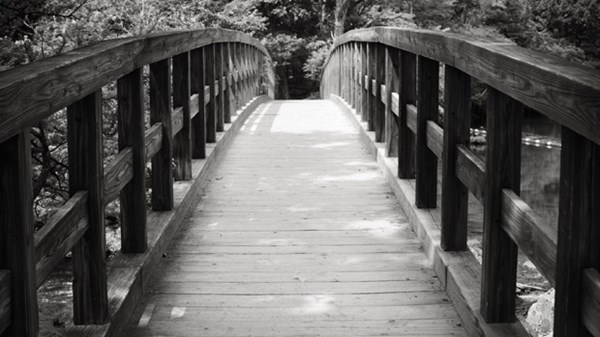 A Holy Conversation: Should Christians Seek to Bless Their Muslim Neighbors?
How Christian-Muslim dialogue in Richmond is bearing fruit amid rancorous national debates.
5.8.12
On a Friday night in January, we lingered in the home of Sheikh Khaled. The sheikh is a professor in Muscat, Oman, where for two weeks I was studying Christian-Muslim relations. In the sheikh's majlis ("sitting room"), we were treated to a sublime meal—including an unforgettable sesame dipping butter for Omani dates, the best of which come from the region where frankincense has long been native.
As the evening progressed, the conversation drifted to Muslim-Christian dialogue. But neither global jihad nor Trinitarian theology were on the menu. Instead, the sheikh offered this main course: Several years ago, he had read the entire Bible. He then grabbed his Arabic translation of it, turned wide-eyed to the Gospel of Mark, and pointed out, for him, one of the most compelling stories about Jesus. The moment was image-defying, a testament to the sheikh's Qur'an-induced respect for the Christian holy book.
Can American tables withstand such conversational weight? I thought. If so, what are the common-good possibilities for peacemaking? And, as American Christians, what might it mean to genuinely contribute to our Muslim neighbors' flourishing?
About three years ago, at Virginia Commonwealth University in the heart of Richmond, the Virginia Baptist collegiate ministry began to answer this question by launching Holy Books Conversation (HBC)—a biweekly, scripture-centered dialogue between Christian and Muslim students. Together students read a selected text from the Bible and the Qur'an, seeking to discover commonalities and to clarify differences. Our conversation humbly attempts to marry curiosity and openness toward the other's scriptures (like a thoughtful guest) with a passion to share and discuss our own scriptures (like a generous host).
Formed with key leaders within the Muslim Student Association at VCU, often I facilitate the HBC, which provides a table for an experiential encounter between the Shanes and Waleeds, the Amandas and Kairshmas. On average, six to eight students participate—the locations for our interactions varying from a Lebanese café to the Student Commons to our current space, the living room of a red row-house recently converted into the Virginia Baptist student center, which we call the Center at VCU.
MORE FROM CHRISTIANITY TODAY