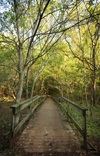 9-month Christian History Track
Nine months of Bible studies to dig into Christian history
44 Session Bible Study
Overview
Philosopher and writer George Santayana said, "Those who cannot remember the past are condemned to fulfill it," which has often been passed on as, "Those who forget the past are doomed to repeat it." Either way, it's a good thing to contemplate in any area of history, but especially when we talk about the church. By learning about the past, we discover what to emulate and what to avoid. But one of the problems with Christian history is that it can easily become dry and boring. We've taken the pain out of that by putting together a very user friendly 9-month curriculum on Christian history. These studies will give you and your group variety, depth, and interest. Or if you teach a Sunday school class, this will give you enough material for the school year. Or maybe you just want to work through a year's worth of studies on your own or with a friend. If any of those are true, this is for you.
We've assembled a nice mix of studies that looks at how the church first began and developed to how it became what it is today. Plus, we've thrown in some movie discussion guides on historical movies that will add variety and keep things fun. Just watch the movies and use our guide to discuss them. It will help add interest and understanding to these long-ago events. Because of our downloadable studies and liberal policy that allows you to make up to 1,000 copies, gone are the days that you have to put in advance orders and collect money for each study book.
In this packet, we've included 38 sessions, so you are covered for about 9 months of weekly studies. And because it would be costly to order the studies individually, we've discounted them as a package by more than 45%.
The Gospel of John Movie Discussion Guide
This movie is a word-for-word adaptation of the fourth gospel from the Good News translation. The movie represents an eyewitness account of the life, ministry, teaching, death, and resurrection of Jesus Christ, as told by his beloved disciple John. This study guide will help you discuss the major themes portrayed in the movie. What did Jesus teach? How did he interact with other people? What did he command people to do? What was Jesus like as a person? How was he glorified by God? Start with this one because it explains who Christ is and the basis for Christian history. (1 session)
This Bible study course provides more than an introduction to church history. It helps people ask the key questions Christians have faced over two millennia and provides answers for those questions for today. From Paul and his times to the lifestyle of early Christians, this course lays the foundation for the rest of the studies below. (6 sessions)
The Early Church & Middle Ages
This course looks at persecution, heresy, and doctrine in the early church. It tracks how Christianity became a state religion, and takes a look at the rise of monks, missionaries, and the papacy. Finally, it looks at the crusades and how Eastern Christianity formed. (7 sessions)
This course looks at persecution, heresy, and doctrine in the early church. It tracks how Christianity became a state religion, and takes a look at the rise of monks, missionaries, and the papacy. Finally, it looks at the crusades and how Eastern Christianity formed. (7 sessions)
Kingdom of Heaven Movie Discussion Guide
This movie takes on the unwieldy Crusades by tracking the odyssey of a young French blacksmith, Balian of Ibelin, who seeks redemption in Jerusalem. As he struggles to live up to his unexpected nobility and knighthood, Balian becomes a pivotal voice of moderation between warmongering Crusaders who hold Jerusalem and Muslim general Saladin's looming army. As the uneasy peace crumbles, Balian confronts excruciating decisions about how best to protect those caught in the crossfire. What is the source of our conscience, and can we ever justify doing evil to bring about a greater good? What does the movie say about our ability to discern God's will? How can Christians affirm their beliefs while charitably engaging people of other religions? (1 session)
This course looks at how the 66 books that make up our Bible came to be the accepted canon of Scripture. Not only will you discover the beginnings of our Bible, but you'll see how we've come to use the current English versions that we now rely on. (6 sessions) (7 sessions)
This course looks at the beginning of the Reformation, when Martin Luther taught grace as the foundation of the Christian faith, to the present church and how we got there. It looks at the rise of denominations, a glimpse of the Great Awakenings in Britain and America, covers the missions explosion, the rise of modernism, and takes a look at the new Protestants of today. (6 sessions)
Luther tells the true story of a German monk stricken with guilt and fear of God, and never certain of his salvation. When he studies the Scriptures he discovers the true grace of God in Christ, but it is a truth that his church teaching contradicts. The church in Europe holds the faithful in a grip of fear and ignorance, demanding acts of penitence (and money) in exchange for redemption from hell. Martin Luther cannot tolerate the corruption of the gospel, so he sets out to reform the church. He cannot foresee the turbulent changes he will set in motion. This study guide will help you discuss some of the major themes of Luther. What is the truth about hell? How should people know the Word of God? What is the true path of salvation? (1 session)
Whether you call yourself a Calvinist or an Arminian, the writings of John Calvin have probably influenced the way you think and talk about your faith. His writings affirmed the importance of essential biblical truths that unite rather than divide: unity of the church, the importance of active faith, and robust understandings of both sin and grace. (1 session)
Lessons from William Wilberforce
William Wilberforce took on the entire British Empire to fight the slave trade. Although it took most of his life, cost him great wealth, and nearly destroyed his health, he persisted until he saw success. This course looks at how a passion for social change can transform the world in which we live, as God's power works through our availability. In looking at Wilberforce's example, we can learn how to pick our battles, face the reality that money plays in politics, and learn how to work with others to accomplish great things. (6 sessions)
Amazing Grace Movie Discussion Guide
In 1797, there were 11 million African slaves. Most people found the practice acceptable. In the minority, however, was William Wilberforce, an elected Member of Parliament who toiled for years to abolish slavery in Britain. Fueled by his faith, the "Conscience of Parliament" persevered and made history. This study will help you discuss: What does it mean to say that Christianity leads to both spiritual meditation and social action? Can any profession be used for ministry? And why do we often need to personally witness injustice to take action? (1 session)
Bonhoeffer Movie Discussion Guide
This movie chronicles the life and influence of German theologian and activist Dietrich Bonhoeffer. Living in Nazi Germany, he chose to follow his convictions, even though they led him into danger and eventually death. Along the way, he encountered trials that required him to throw himself into the arms of God and follow through with what he believed to be right. This discussion guide examines the value and cost of personal conviction for people such as Dietrich Bonhoeffer, and the role the church ought to have fighting social injustice. This guide also addresses difficult questions about ethics (the nature of right and wrong) and about the gray areas people face when they clash with authorities or with common public opinion. (1 session)
Total number of studies - 12
9-month Christian History Track
Add to Cart
SmallGroups.com offers a diverse set of adaptable training tools for small group models that can be customized to a church's unique needs.
14-Day Free Trial
Get complete access free for 14 days.
Featured Training Tools:

Connect People into Small Groups
Theological Discussions for Everyone