Bible Studies on Books of the Bible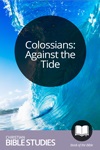 Colossians: Against the Tide
The Book of Colossians teaches principles for living a Christian life ...
9 Session Bible Study
Psalms: Managing Our Emotions
In this 12-session study, learn how God's word in the psalms deeply affects our emotions.
12 Session Bible Study
James: Living the Christian Life 24/7
What does a relationship with Jesus look like day-to-day? The Book of ...
6 Session Bible Study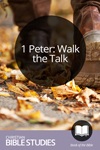 1 Peter: Walk the Talk
Transformation—the process of becoming holy—begins in your mind.
7 Session Bible Study
SmallGroups.com offers a diverse set of adaptable training tools for small group models that can be customized to a church's unique needs.
14-Day Free Trial
Get complete access free for 14 days.
Featured Training Tools:

Connect People into Small Groups
Theological Discussions for Everyone