Great Teachers of the Bible

Ortberg on Understanding God
Learn how to partner with God for your spiritual growth.
5 Session Bible Study

Charles Colson on Social Responsibility
Charles Colson explores topics including the dignity of human life, sa ...
9 Session Bible Study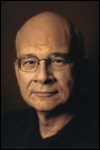 Tim Keller on Practical Theology
This study is based on sermons by Timothy Keller, the founding pastor ...
7 Session Bible Study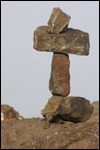 Christian Perspectives from Philip Yancey
Give your group the gift of wonderful insights from a wonderful teacher.
6 Session Bible Study
SmallGroups.com offers a diverse set of adaptable training tools for small group models that can be customized to a church's unique needs.
14-Day Free Trial
Get complete access free for 14 days.
Featured Training Tools:

Connect People into Small Groups
A la carte price:
Theological Discussions for Everyone
A la carte price: