Great Teachers of the Bible

Ortberg on Understanding God
5 Session Bible Study
Charles Colson on Social Responsibility
9 Session Bible Study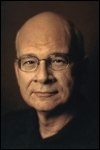 Tim Keller on Practical Theology
7 Session Bible Study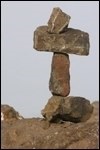 Christian Perspectives from Philip Yancey
6 Session Bible Study
1–14 of 14 Studies
Page:
1
Charles Colson on Social Responsibility
9 Session Bible Study
Unfortunately, many Christians would never think to talk about politics, homosexuality, or animal rights with other believers. These topics feel taboo, and in the name of unity, ...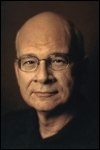 Tim Keller on Practical Theology
7 Session Bible Study
Session One
Is the Bible Historically Unreliable & Regressive?
We can trust the Bible historically, culturally, and personally.
There are many good things in the Bible, but should ...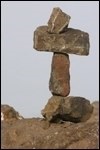 Christian Perspectives from Philip Yancey
6 Session Bible Study
Living as a Christian is not easy, nor does it have to be incredibly complicated. There's a middle ground that needs to be explored, and few authors have engaged in that exploration ...

Stuart Briscoe on Everyday Discipleship
5 Session Bible Study
Session One
The Meaning of Discipleship
The essence of discipleship is relationship.
John 1:35-51; 6
In Jesus' day, all kinds of people had disciples. Two of the Greek words that ...

Haddon Robinson on Life
8 Session Bible Study
Haddon Robinson is the senior director of the Doctor of Ministry program at Gordon-Conwell Theological Seminary. Prior to joining Gordon-Conwell, Dr. Robinson served 12 years as ...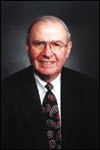 Jay Kesler on God and Us
3 Session Bible Study
Years ago, a young man approached Jay Kesler and announced a disbelief in God. Kesler responded, "Tell me what God you don't believe in. Maybe I don't believe in him, ...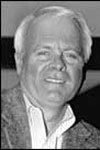 Gordon MacDonald on Our Spiritual Journey
4 Session Bible Study
Do you really know where you are and where you are going? What do you think it means to look for God in the lofty places? The lowly places? Have you ever met someone you thought ...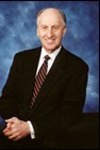 Jack Hayford on the Goodness of God
3 Session Bible Study
Author and pastor Jack Hayford reminds us that no matter where we are or what we've done, Jesus' work on the cross is able to cover and restore us. The love he has for us ...

Lee Strobel on Jesus Christ
3 Session Bible Study
Lee Strobel has written and taught persuasively about Christ in his books A Case for Christ and A Case for Faith. A skeptic originally, Strobel writes convincingly to help those who ...

John Piper on the Nature of God
5 Session Bible Study
This five-session course is by John Piper, the pastor of preaching at Bethlehem Baptist Church in Minneapolis, Minnesota. He has written numerous books including, Desiring God, ...

Jill Briscoe on Christian Foundations
4 Session Bible Study
Jill Briscoe has an active speaking ministry and has written over 40 books, including A Little Pot of Oil, Prayer That Works, and God's Front Door. She and her husband Stuart minister ...

Stott on Reaching Out
4 Session Bible Study
John Stott challenges us in this four-session course to reach out to others. Stott's best-known work, Basic Christianity, has sold 2 million copies and has been translated into ...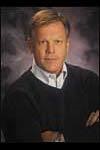 Stowell on Christian Living
5 Session Bible Study
Joseph Stowell, former president of Moody Bible Institute and current pastor of Harvest Bible Church, has written such books as The Trouble with Jesus, Eternity: Reclaiming a Passion ...

Ortberg on Understanding God
5 Session Bible Study
John Ortberg, pastor at Menlo Park Presbyterian Church in California and author of numerous books including The Life You've Always Wanted and If You Want to Walk on Water, You've ...
1–14 of 14 Studies
Page:
1