Bible Studies on Lent & Easter
Give It Up for Lent
Don't just go through the motions.
3 Session Bible Study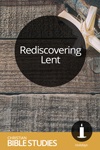 Rediscovering Lent
Explore the history of Lent and what it can mean for you today.
7 Session Bible Study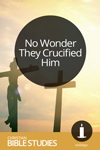 No Wonder They Crucified Him
Discover why Jesus was a dangerous man.
6 Session Bible Study
Easter Week: Sacrifice & Salvation
A week of contrasts—from the Triumphal Entry to the Passion.
4 Session Bible Study
SmallGroups.com offers a diverse set of adaptable training tools for small group models that can be customized to a church's unique needs.
14-Day Free Trial
Get complete access free for 14 days.
Featured Training Tools:

Connect People into Small Groups
A la carte price:
Theological Discussions for Everyone
A la carte price: