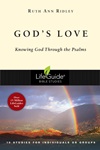 God's Love
Knowing God through the Psalms.
10 Session Bible Study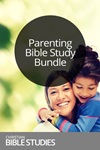 Parenting Bible Study Bundle
Discover how you can raise balanced, Godly children in a chaotic world.
13 Session Bible Study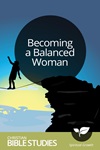 Becoming a Balanced Woman
Practical, biblical perspectives on self-worth, stress, confidence, and contentment.
6 Session Bible Study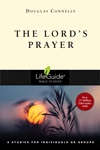 The Lord's Prayer
Open your eyes to this great spiritual resource.
8 Session Bible Study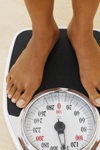 Body Matters
Living out your God-given purpose requires you take care of your body.
3 Session Bible Study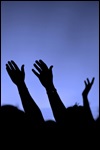 The Trajectory of Worship
What's really happening when we praise God in song?
Single Session Bible Study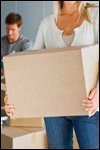 Love and Consequences: The Truth About Living Together
Scripture has always extolled matrimony, andscience is starting to catch up.
Single Session Bible Study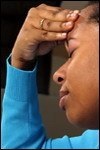 The Stress of Change
How can we learn to deal with the changes that come to most of us?
Single Session Bible Study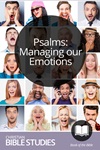 Psalms: Managing Our Emotions
In this 12-session study, learn how God's word in the psalms deeply affects our emotions.
12 Session Bible Study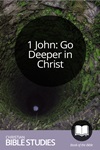 1 John: Go Deeper in Christ
Life with Christ shouldn't be shallow.
8 Session Bible Study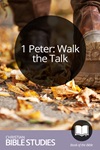 1 Peter: Walk the Talk
Transformation—the process of becoming holy—begins in your mind.
7 Session Bible Study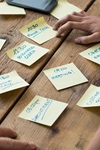 1 Samuel: Putting God First
This seven-session course teaches you how to glorify God in all you do.
7 Session Bible Study
Weathering the Storms
The Virtue of Perseverance
Session Bible Study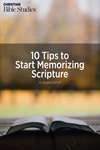 10 Tips to Start Memorizing Scripture
Don't miss out on this important way to grow spiritually.
Session Bible Study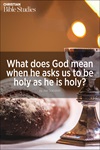 What does God mean when he asks us to be holy as he is holy?
Session Bible Study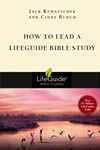 How to Lead a LifeGuide Bible Study
An overview on leading a great study
10 Session Bible Study
Mark Wahlberg on Playing the Hardscrabble Priest
His latest film is the most fulfilling thing he's ever done.
Mark Wahlberg's latest film might surprise you.
In an emotionally ratifying opening scene, a young Stuart Long sings along to Elvis in the living room, dancing around in nothing but his boxers. His father, Bill, played by Mel Gibson, curses his ...
Continue reading
The Business of Making Saints
What does it mean to give spiritual care? To shepherd a soul?
These are the most basic questions of pastoral ministry, yet they can sometimes be difficult to answer.
Few have given clearer, more pointed answers than Eugene Peterson. Eugene founded Christ Our King (Presbyterian) Church in Bel Air, Maryland, and served ...
Continue reading
Incarnate Forever
What is the scriptural and theological support for the teaching that Jesus, the God-man, remains eternally incarnate?
This question is part of a bigger one: How do we understand the mystery of the Incarnation itself? When I say mystery, I'm using theology's label for any divine reality that we know is actual (because the Bible tells us so) while not knowing how it is ...
Continue reading

How can I make reading the Bible a habit?
To hear God's voice regularly, we might have to give something up.
It can feel like work to read the Bible. Some of us wonder for what reward, but it's difficult to measure the slow, incremental change the Bible effects in the short-term. Our spiritual growth mirrors the development of a child. I rarely notice my ...
Continue reading