Bible Studies on Spiritual Growth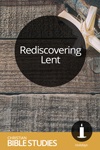 Rediscovering Lent
Explore the history of Lent and what it can mean for you today.
Multi Session Bible Study
Give It Up for Lent
Don't just go through the motions.
3 Session Bible Study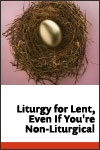 Liturgy for Lent, Even If You're Non-Liturgical
Contemporary Christians, ancient practices, deeper faith.
Single Session Bible Study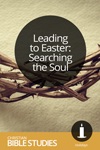 Leading to Easter: Searching the Soul
Search your soul as you learn about the triumphs and failures of the people closest to Jesus.
7 Session Bible Study
SmallGroups.com offers a diverse set of adaptable training tools for small group models that can be customized to a church's unique needs.
14-Day Free Trial
Get complete access free for 14 days.
Featured Training Tools:

Connect People into Small Groups
Theological Discussions for Everyone