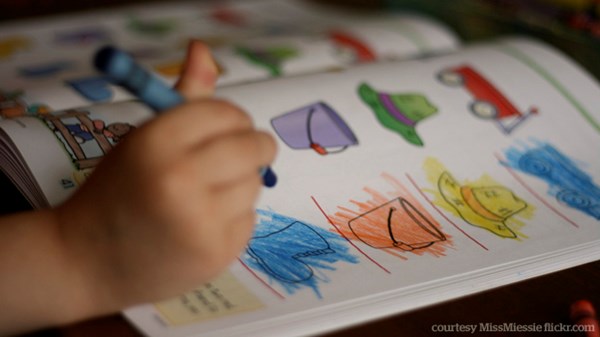 An Unexpected Choice: Why We Traded the Public School for Homeschooling
The countercultural decision has redefined our family's notion of success.
4.11.12
My initial reaction to the nudging I sensed in my heart—that God wanted us to give homeschooling a fair evaluation—was unequivocal: "No way, God." But the more I struggled against it, the more I sensed his answer: "Just look into it."
Resigned, I started doing research. I knew two other people who homeschooled, and when I called one to ask questions, she responded, "I should warn you—everyone I speak to about homeschooling ends up being convinced to try it."
And so it was for us, after a process of opening up to the idea as I learned more about it. We're nearly three years in, and while I would not want to mislead anyone about the challenges of homeschooling, the workload involved, and the never-ending questions ("Are we doing enough? Are we doing too much?"), I've been pleased by a number of unexpected results.
My boys have become close to one another by virtue of being each others' most constant playmates, but they are also comfortable interacting with a wide variety of ages, children to adults. They can spend time on tasks and topics that interest them whether it's typical for the age or not, such as my 9-year-old, who is working on the 20th page of his latest fantasy masterpiece, or my 6-year-old, who is intent on learning to type so he can write his own stories one day. We can spend a Sunday evening staying up late serving meals in our church's soup kitchen because we aren't forced to get up early Monday morning. My kids have also developed a better understanding of what it means to live out one's calling by going to Chicago to see their classical pianist-dad perform at a weekday noontime concert on Michigan Avenue, or to support their mom as she gives a talk to an auditorium full of Moody Bible Institute collegians.
MORE FROM CHRISTIANITY TODAY