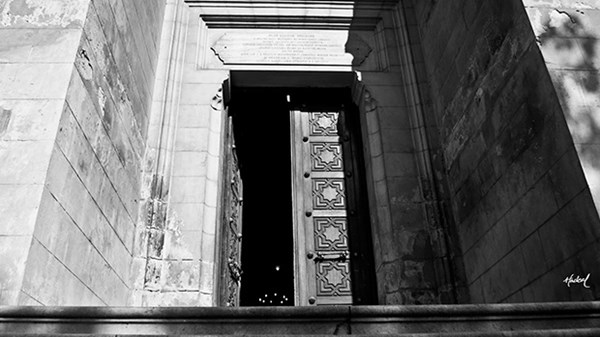 Muslim Creativity Comes to Church in Alexandria, Egypt
The Corners for Creativity cultural center marks a new Christian witness in the Islamist city.
7.19.12
Three months ago, Wanis opened the center in cooperation with St. Mark's leaders. He did so in faith, but also with memory: In May 2011, a Salafi mob had attacked churches in the Imbaba neighborhood of Cairo upon hearing rumors that a Muslim woman was inside.
"We didn't know how society would respond, if they would burn the church," said Wanis. "With each event we judge the response but also get to know more people."
So far the response is impressive. Wanis's team leaders, all Muslims, guide more than 200 weekly participants in classes that include singing, photography, acting, drawing, writing, and the fine arts. Over 90 percent of the participants are Muslims, mostly invited by the leaders who are active in the community. Wanis has also taken steps to forge a for-credit relationship with the fine arts faculty of Alexandria University.
Wanis's gradual work, however, has not yet intersected with the Alexandrian authorities, due to the current reality in Egypt, which has yet to stabilize even with the June election of Mohamed Morsi, a former official with the Muslim Brotherhood.
"We don't know who the local government is yet," says Wanis. "Since the revolution, no one is taking responsibility for anything.
"In the past the government let churches do whatever they wanted inside the church, but if they want us to fill out documentation, we'll do it."
As Wanis described his center, a veiled Muslim woman casually entered his office at St. Mark's. An hour early for her class, she exchanged greetings, then sat on the couch with a Christian man to discuss her artwork. It has become normal, though it could have been otherwise if Wanis had followed the common Egyptian Christian pattern of ministering to their own.
"I could have had many Alexandrian Coptic artists if I wanted, but this would have scared the Muslims away," said Wanis. "Next summer I hope to invite Christians also."
MORE FROM CHRISTIANITY TODAY