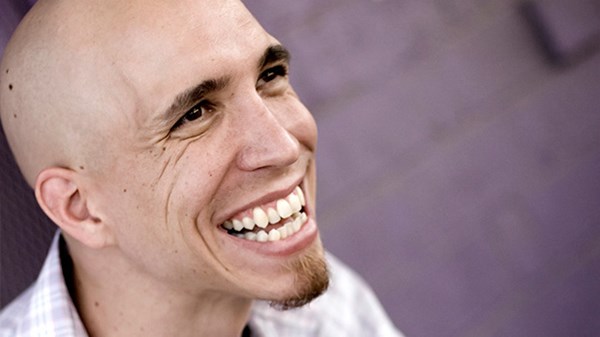 Mixing Medicine and Mercy in the Streets of Iraq
I used to think Christian mission was only about evangelism. Until we met Seema.
2.21.13
In his book, Pursuing Justice, pastor Ken Wytsma says, "You know what Christians are really good at creating? False dichotomies." Wytsma goes on to dismantle our penchant for thinking that attention to the "material" aspects of life will diminish our focus on the "spiritual" aspects.
"We always have the ability, it seems, to cross oceans to make converts, yet—as Jesus discusses with the Pharisees in Matthew 23—neglect the weightier matters of the law, like justice and mercy and faithfulness."
Old Testament scholar Christopher Wright describes God's redemption of the people of Israel from captivity in Egypt as a clear story of God's concern for their economic, political, social, and spiritual well being. When the Word of God came to us in Jesus Christ thousands of years later, we again saw a clear message from God's heart about his concern for the poor, dispossessed, sick, and powerless.
Life among the people of Iraq has helped me embrace God's big, all-encompassing plan to reconcile "all things" to himself. The promise that Jesus will be "all in all" is my Main Thing, and it ensures that I can never go back to merely "saving souls" while bodies languish and neighborhoods lay in ruin.
Not everything or everyone is lovely right now. But God's love calls us to bear all things, believe all things, hope all things, and endure all things, because he is making all things new.
More than calling out a dichotomized people of "social justice" or "evangelical mission," God is calling and creating a people of preemptive love. Will you be one?
Jeremy Courtney is the founder of the Preemptive Love Coalition, an organization working across Iraq to eradicate the backlog of children waiting in line for lifesaving heart surgery. More information on his new book, Preemptive Love: Thousands of Dying Children, One Family's Audacious Quest, and a Love that Risks Everything to Undermine Hate, is available here. You can also follow Jeremy and Jessica's journey in Iraq on Facebook and Twitter.
MORE FROM CHRISTIANITY TODAY