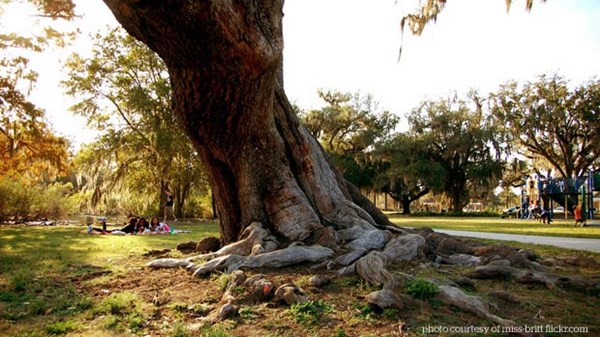 The Spiritual Discipline of Staying Put: Planting Roots in a Placeless Culture
Instead of "moving up in the world," what if God wants us to remain in one place?
2.9.12
The trouble for most of us isn't so much that we cannot afford stability as it is that we don't value it. We idealize and aspire to a life on the move, spending what resources we have on acquiring skills that make us more marketable (that is, more mobile). We want to "move up in the world," which almost always means closer to a highway, an airport, or a shopping mall. I cannot deny that this is why I left the rural farming community where I grew up. But neither can I ignore the fact that this is what has been unraveling the neighborhood where I now live since the late 1960s.
Walltown, North Carolina, a historically black neighborhood, was a tight-knit extended family that fought to survive the racism of the Jim Crow South for much of the 20th century. With the access that was gained through the civil rights movement, however, everyone who could leave Walltown did. The neighborhood was left to people without resources and became a prime staging ground for the crack epidemic that hit Durham like a Mack truck in the 1980s.
The simile from interstate commerce is fitting because none of this would have been possible without I-85. A principal artery linking the major population centers of the Southeast, the highway made possible a mobility that was unimaginable a century before. By virtue of the highway, Atlanta and Washington, D.C., were suddenly a day's commute from one another. For an individual with an automobile and a tank of gas, the road was free. The social cost of the interstate highway system, however, was carried disproportionately by poor African American communities like Walltown and farmlands like the place where I was raised. In Wendell Berry's memorable phrase, "It made distant what had been close, and close what had been distant." Neighborhoods like Walltown that had already lost their educated and well-employed citizens were systematically cut off from the local economy by highways that made the next city closer than the other side of town. In such a situation, getting drugs from the highway and selling them to your neighbor came to look more like economic commonsense than like self-destruction.
MORE FROM CHRISTIANITY TODAY