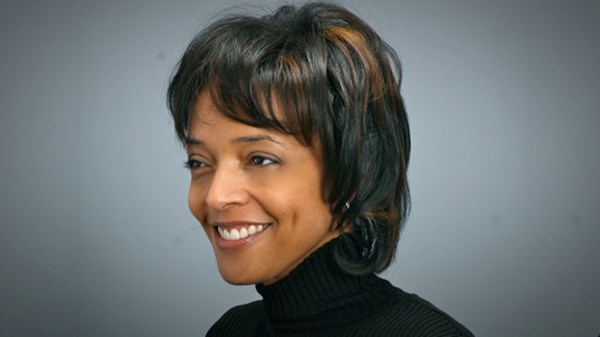 Public Education: The Next Moral Issue for Today's Evangelicals
How Nicole Baker Fulgham is convincing fellow Christians to fill in the education gap crippling U.S. cities
4.17.12
"A child's Zip Code shouldn't determine whether he or she is prepared for college," Nicole Baker Fulgham told Christianity Today in 2010. As longtime vice president of faith community relations for Teach for America, the Detroit native encouraged churches and individual Christians to stand in the education gap plaguing American school systems. Now, Fulgham is helping Christians move from awareness to advocacy. As part of the City project's recent coverage of education, Fulgham spoke with editorial director Katelyn Beaty about how the new Expectations Project helps Christian see educational inequity as a matter of biblical justice—and then do something about it.
As Teach for America's faith-community relations director, you talked to a lot of Christians about public education. Generally speaking, how would you characterize their attitude about public schools?
It depends on where people live. For people in middle-class, upper-middle-class suburbs, they sense that the public schools are fine, because the kids that graduate from them, whether it's their own children or their friends, seem to be doing okay, and many of them go on to college. Christians may have concerns about the cultural value issues, whether it's public-school teaching on science or sexuality. Some Christians question the rigor and whether the kids are getting the best education even in suburban schools, but that's the same attitude that you would see among the general population.
Christians who are aware of the situation with kids in lower-income urban and rural schools are beginning to ask questions. "Why does this exist?" "Should there be such a disparity?" Generally, people are aware there's a disparity, but the question of why takes many different turns.
You say you've seen a shift in the past several years in Christians' attitudes about the public school. What's caused it?
Two things. First, I would link it to a broader awareness among evangelicals about social justice issues. It's much less of a jump for me to make a connection with people who are already thinking about … immigration reform and HIV/AIDS and global poverty. I have to hop over one little bridge, really, as opposed to multiple steps in a ladder.
MORE FROM CHRISTIANITY TODAY