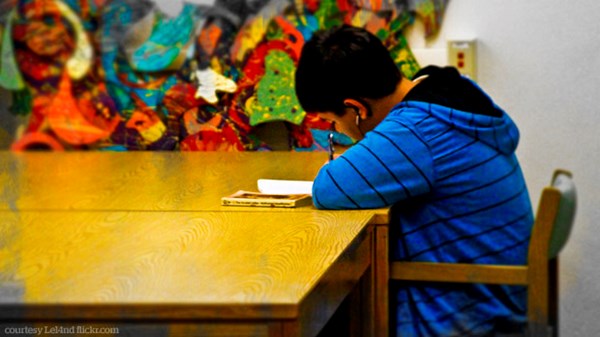 Waiting for the Real Superman: A Christian School Closes the Achievement Gap
Hope Academy in Minneapolis says its success reaching at-risk youth rests on Jesus.
4.19.12
Upon his return, Merhawi finally began to thrive: "Before coming to Hope Academy, I didn't have a real interest in my education. But Hope has really impacted my view of life. It has totally changed me." This spring, Merhawi was awarded a Horatio Alger Association scholarship to be applied to his college education. He intends to study business or mathematics at North Central University next year.
Giovanni Herrera's path to success is as inspiring, if less dramatic. Born in New York, as a young child Giovanni was eventually sent to live with family in Mexico. At age 10 he moved to Minneapolis, where he struggled both academically and socially in the public schools. After a few years, a younger sibling started attending Hope and he was encouraged to enroll as well. However, his initial impression of Hope was less than enthusiastic. After a couple years, Giovanni decided to give it a try, but Hope didn't make an immediate impact: "I was still a bad kid. I lit firecrackers in class, and threw spit balls at teachers." While in the 10th grade, however, Giovanni sensed God was working on his heart: "I had a feeling the Lord was speaking to me … that what I was doing wasn't pleasing to him."
MORE FROM CHRISTIANITY TODAY