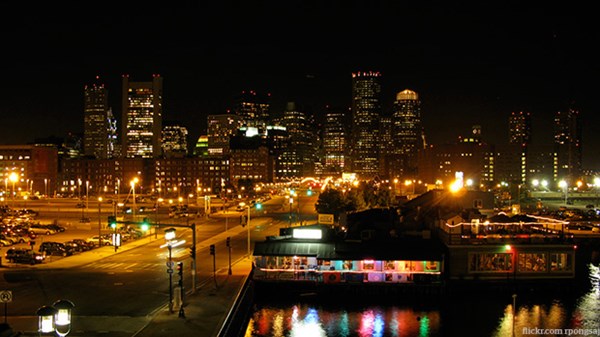 The Tech Poverty Fighter
How Andrew Sears at TechMission harnesses the Web to fuel urban ministry.
5.7.13
"If you ask the average person on the street right now what's changing the world more than anything else, the response will probably be technology," said Andrew Sears. "But Christians often resist technology. We are fighting battles against injustice, but are using antiquated tools. It's like the other side has tanks and jet planes, and Christians are fighting with sticks."
By using internet-based technology to connect people and resources, Sears and the organization he helped found, TechMission, are finding new approaches to overcome systemic poverty in the United States and beyond.
All of this is a far cry from Sears's upbringing in inner-city Kansas City, Missouri. He spent most of his childhood living on the streets because they were safer than his home.
As a teen and self-described hoodlum, he saw the destruction woven into his community and funneled all of his energy toward launching out of it. Upon enrolling at the University of Missouri, he decided that he would make straight As and become student body president—and he did. After graduating as valedictorian, while a graduate student at MIT, he co-founded the Internet Telephony Consortium with one of the "fathers of the Internet," David Clark.
With a proven track record, Sears was on a road to follow Bill Gates. But he woke up from 100-hour workweeks and realized he was on the run. It was at that point the gift of his technological brilliance was combined with a gift of personal and biblical insight. The faith he had embraced in childhood began to take root. During this period, Sears began to deal with scars from an abusive past, and for the first time started imagining how modern technology could be used to overcome poverty in Jesus' name.
Starting with a church-based computer training center at Bruce Wall Ministries in inner-city Boston, Sears saw one provision after another propelling him and his partners forward to use technology to respond to the issues woven into impoverished communities.
MORE FROM CHRISTIANITY TODAY