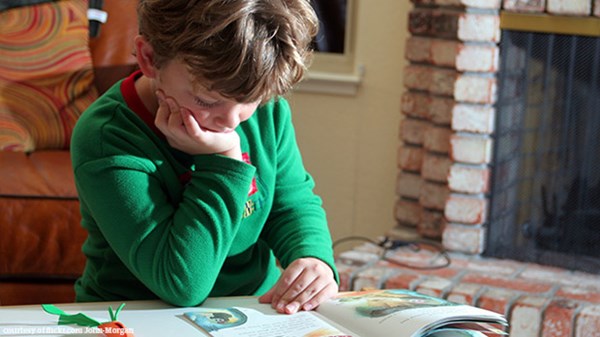 Why Early Childhood Parenting Is a Gospel Priority
As the youngest members of society founder, so does society itself.
9.24.12
How could you already be so messed up?
The question ran through my mind as I looked at Dylan, a lanky, disruptive second grader in the Brooklyn "school in need of improvement" where I taught. One day, the answer came in the middle of class. Dylan volunteered, "My dad's in jail because he tried to kill my mom." Suddenly, Dylan's behavior made sense. In the span of a few minutes, my exasperation turned into compassion. Getting to know Dylan, his classmates, and their families deepened my longing for the fulfillment of Isaiah 58:12: rebuilding ruins, raising up foundations, and restoring streets to dwell in.
That comprehensive flourishing envisioned in Isaiah cannot happen without flourishing families. If all other social institutions are restored, and the family remains in ruins, a community cannot thrive, because the family is the lynchpin of character formation, skill development, and cultural transmission. In communities of cyclical poverty like my Brooklyn neighborhood, raising up foundations means intervening where the cycle begins: at birth, and through the family.
The family is the smallest and most powerful unit of human culture—for good or for ill—and exerts its greatest influence during the most rapid and sensitive period of brain development: the first five years.[i] What happens, or does not happen, in the first five years shapes a child's brain physiology and molds her character.[ii] Parental nurture can either catalyze or cripple linguistic, cognitive and social development through the use (or neglect) of love and language. Paul Tough's new book, How Children Succeed: Grit, Curiosity and the Hidden Power of Character, masterfully shows that the connection between attachment—the early emotional bond formed (or disfigured) between parents and child by parental responsiveness and nurture—can be a better predictor of high-school graduation than IQ or achievement test scores. Parenting affects gene expression and lifelong brain physiology. In Tough's words, "The effect of good parenting is not just emotional or psychological, the neuroscientists say; it is biochemical."[iii] In language acquisition, one watershed study showed that by 3 years of age, children from language-poor homes (i.e., limited vocabularies and denigrating patterns of speech) had only half the vocabulary of those from language-rich families (i.e., affirming and creative use of language).[iv]
MORE FROM CHRISTIANITY TODAY