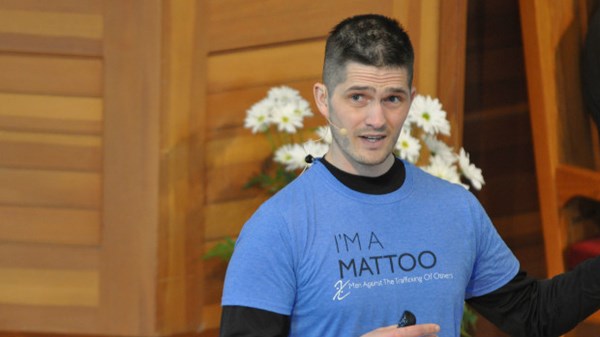 Image: Photo courtesy of Jessica Lynch and Charlie McGlynn
Yes, Sometimes We Can Serve Both God and Mammon
My congregation's experiment in using market values to grow our mission.
10.7.13
A Providential Windfall
As fortune came to pass, our church recently sold a piece of land for $2 million. Most of that went to retire a sizable debt and building repairs, but we knew that to spend the entire proceeds on ourselves was unfaithful. We voted to allocate 20 percent to serving outside our walls.
The sensible way to spend the 20 percent would have been to find a successful service agency and write the check. But I hated that idea. Surely we could leverage this money in a way that would let us get personally involved.
Yet how to pick? We assessed. We discussed. We hired consultants. We prayed. The heavens stayed silent.
We had the money. We had the wisdom and experience, especially in fields related to business. What we lacked was our particular calling (or the energy to follow it through). What if we challenged young adults in our church and wider community to generate an idea that could become our calling?
I proposed we take $250,000 and sponsor a social entrepreneurial competition. We could invite innovators ages 35 and younger to submit project proposals with gospel values of grace, justice, love, redemption, and reconciliation. We'd ask that applicants affirm the Apostles' Creed, because we wanted our effort to promote Christian faith. Our church would provide funding and expertise, networking, creative community, and acceleration toward successful launches. We'd use business acumen to make the projects sustainable and stress measurable outcomes.
When I pitched the idea of a business-based social entrepreneurial competition to church leaders, some presumed I'd lost my mind. This was too large an amount of cash to risk on unproven ventures. Better to give it to a proven enterprise and maximize our return on investment. To put it in biblical parlance: Be a good steward. Church and business don't mix. "You can't serve both God and Mammon," Jesus said (Luke 16:13).
MORE FROM CHRISTIANITY TODAY