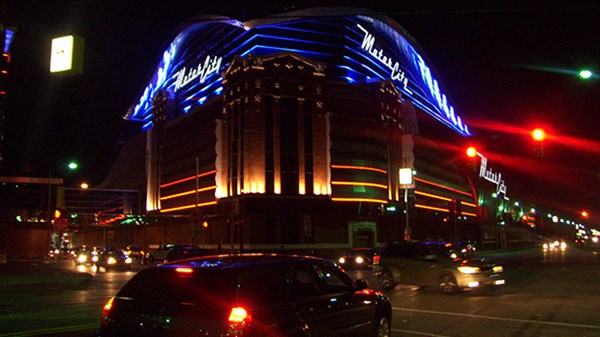 Top Urbanists Agree: Casinos Ruin Cities
Alongside all the moral arguments against gambling, it turns out casinos simply are a bad investment.
5.9.13
In a country with an estimated 1,500 casinos and more than 2 million weekly lottery players, it's hard to believe that as recently as 1975, Nevada was the only state that allowed casino gambling, and the vast majority of states did not have lotteries. Now it seems that every day we read about a proposal to expand casino gambling, and the urban casino appears headed toward ubiquity.
Not that long ago, most casinos were limited to Native American tribes and riverboats and operated in smaller, economically depressed communities like Gary, Indiana. But gambling laws have progressively liberalized, and today casinos are now penetrating the downtowns of major American cities.
Casinos are often touted for their ability to stimulate tourism and therefore a city's economy. But more practically today, they are explicitly targeted at raising tax revenues, as cities and states are under extreme fiscal duress and raising taxes is politically difficult.
Both of these reasons converge in Detroit, where there are three casinos and a fourth across the river, in Windsor, Canada. Detroit is clearly in desperate straits, with massive depopulation, job losses, disinvestment, crumbling public services, and a mountain of liabilities so high, the state called in an emergency financial manager to oversee it. But even healthier but fiscally challenged cities such as Chicago and Toronto have mayors who are aggressively pushing downtown casinos.
The pro-casino argument is this: Few tools in the government toolbox will generate the jobs, tourism, and revenue that casinos would. Also, given the relentless expansion of gambling, building a local casino can be seen as an almost required defensive measure to keep money local so that residents don't drive to the next town and spend all their money there. Clearly there's some legitimacy to these arguments. And no one can deny the major fiscal problems our state and local governments face.
Traditionally the arguments against gambling were that it is morally wrong and that it preys on the poor, the unsophisticated, and the gambling addict. But when it comes to downtown casinos, there's another way to look at it: Urban casinos are also counterproductive to economic health.
MORE FROM CHRISTIANITY TODAY