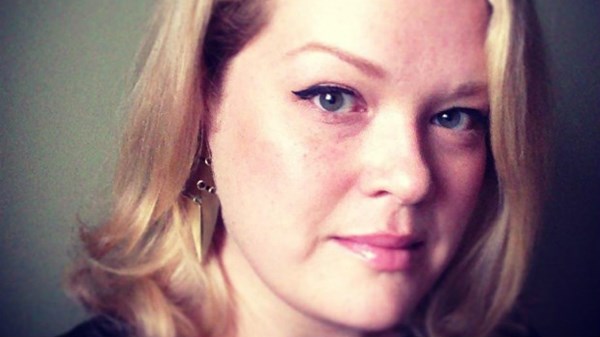 Image: Courtesy of Kelly Crow.
A Christian Covers the World's Longest Cocktail Party
An interview with Kelly Crow, who has reported on the contemporary art world for 'The Wall Street Journal' since 2006.
10.14.13
How did you end up in journalism, specifically writing about art?
I joined my high-school newspaper as a junior, and my first assignment was to interview two baseball players. The pair had grown up as teammates, but that year our high school split into two schools and these guys were now sudden rivals. Dramatic, huh? I stammered my way through the interview and labored over every line of that story, and I'll never forget the elation I felt when I saw my byline for the first time.
Later, I won a local writing award for the story, and I remember carrying the certificate into the kitchen to show my mother. I was so amazed that I'd stumbled into a profession that I enjoyed and might also be good at. I was hooked.
My love of art also begins with my mother because she was the one who took me to see The Nutcracker when I was 12, and she was the one who drove me to next-door states so we could go to museums. She made art a day-trip destination, a reward, and I loved ambling around museums like the Kimball, the Philbrook, and the Nelson Atkins.
What does NYC mean to the art world?
New York is the mothership of the art world. Art is made and bought and sold around the globe now, but artists still know they need to show in New York and be hailed here if they ever have a hope of entering the art-history textbooks. New York's christening power can fluctuate, but it still matters to artists. Go to Los Angeles, Berlin, or Rio de Janeiro, and the artists there are laid-back and collegial. Hang out in New York, and you'll see that many artists here are always just a little bit anxious, even competitive. Some say that's because New York is just intense and it costs so much to survive here, but I also think it's because artists in New York know they're working in a place of reckoning.
Do you ever find yourself staring at art others are raving about that you think you could have made when you were 6?
I think it's better for me to approach artworks with an open mind because that's the quickest way for me to learn, but of course some pieces feel like con jobs. Most of the time, I can wince and walk on, but if collectors begin paying serious money for that artwork, I have to double back and examine why.
MORE FROM CHRISTIANITY TODAY