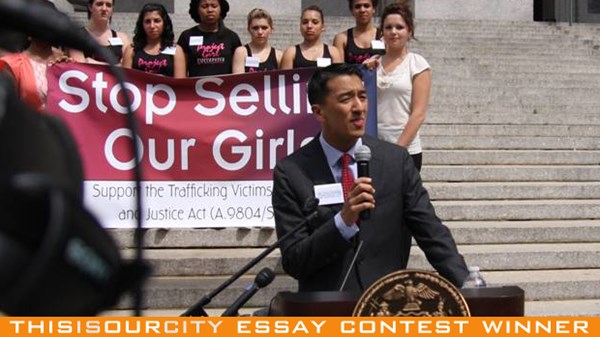 An Unlikely Defender of Trafficked Women
How Jimmy Lee went from childhood bully to director of Restore NYC.
8.28.13
As a child, Jimmy Lee didn't seem too interested in justice. By age 9, he had figured out how to win his classroom's monthly motivational prize through a combination of cheating, stealing, and smarts. In 7th grade, he and his fellow athlete-friends would regularly morph into bullies, selecting weaker boys and girls, then knocking down their books and teasing them.
Fast-forward several decades, to a solitary, pre-dawn morning in April 2012. Lee sat down in his usual chair for devotions, thinking about a different segment of the weak and vulnerable. Just hours earlier, he had been introduced as the new executive director of Restore NYC, a faith-based organization that serves foreign nationals who are victims of sex trafficking in New York City. As he thought about what it must have been like for these women who have experienced horrific and repeated abuse, sometimes 30 times a day for years on end, the former aggressor found his defenses crumbling, and he wept.
"I sensed God was asking me to enter into their painful experience, to feel what he feels when this kind of abuse occurs," Lee says. "To feel his sadness as well as his hunger for righteousness, justice, and restoration."
Lee's story is one of redemption, of a child with a limited moral compass transformed into a grown man pursuing justice, freedom, and equality for the most at-risk members of society.
From Aggressor to Advocate
Two events left indelible imprints on Lee and undoubtedly helped to shift this former child bully into an advocate for others. The first was his conversion to Christianity in early high school. The second was his decision to spend the summer of 1994 in South Africa, right after the anti-apartheid movement had reached its zenith with the election of Nelson Mandela as president. Witnessing history in the making had long-lasting ramifications for Lee: "I knew from then on that I ultimately wanted to do something with my life related to pursuing economic and social justice," he says.
MORE FROM CHRISTIANITY TODAY