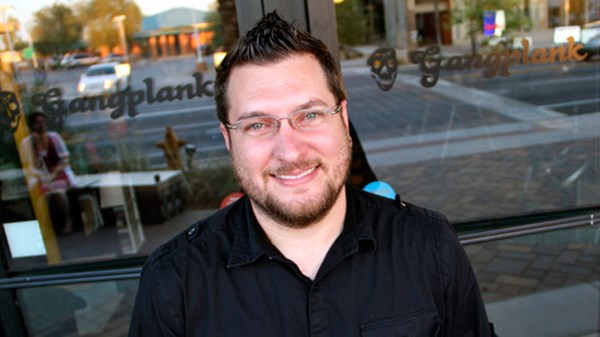 The Best Business Plan? Relationships
If Phoenix Christian Jade Meskill's success is any indication, collaboration and investing in employees isn't pie-in-the-sky idealism. It's just smart business.
10.24.12
When asked if people know that he seeks to follow Christ in all he his doing, Meskill says, "People know me pretty well," Meskill says. "They know what I stand for and what I believe. I hope all that I am doing starts to open people's minds about what . . . Christians [are] like."
The Gangplank vision is catching. Already two more Gangplank locations have opened, in Tucson, Ariz., and Avondale, Ariz. A third is starting in Richmond, Virginia. In each location, government and business leaders have approached the planners, recognizing that a nonprofit mission like Gangplank can incubate small businesses and serve the common good.
Entrepreneur magazine named Gangplank as one of the 100 Brilliant Companies in 2011.
Farther out or Further in?
While the Phoenix metro area is pushed to the limits of expansion in terms of real estate and infrastructure, there is something in the human spirit that inherently knows "farther out" has its limits. Fortunately, for this city and others, Meskill has taken risks to hack the culture of individualism and build a business culture around the truth that, no matter how competitive the businessman, we all are wired for community.
Eileen O'Gorman lives in Phoenix, where she works in communication for Food for the Hungry, an international relief and development organization. Since moving to Phoenix, she's grown to love the big sky, cool nights, cactus blooms and the people. She is a member of Christ Church Anglican and holds a Master of Divinity from Covenant Theological Seminary, in St. Louis, Missouri.
Photo courtesy of Esther Martinez.
MORE FROM CHRISTIANITY TODAY