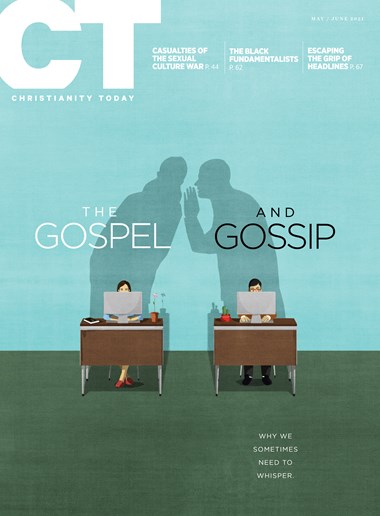 Read CT anywhere you go.
Subscribers have full access to CT's digital archives, including special issues. Download a PDF of this issue, or browse individual articles below.
About This Issue
Ministries and other Christian workplaces increasingly require employees to sign non-disparagement agreements and "no gossip" policies. Our cover story this month explores how the Bible describes gossip and how our understanding of it does and doesn't line up. When does clamping down on rumors help the church, and when does it create conditions for abuse?