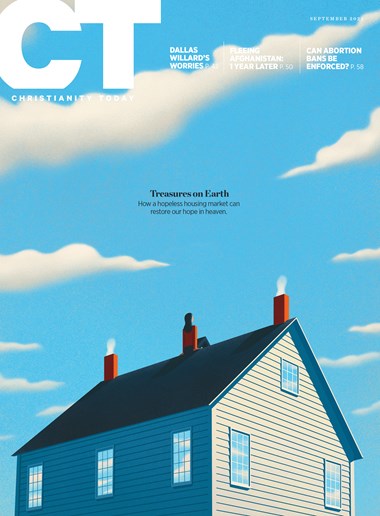 Read CT anywhere you go.
Subscribers have full access to CT's digital archives, including special issues. Download a PDF of this issue, or browse individual articles below.
About This Issue
Our cover story this month argues that Christians have a unique opportunity, in our difficult housing market, to model for the watching world better kinds of community—not only inside our homes, but also out in the towns and cities where we live. Also in this issue: Dallas Willard's worries, enforcing abortion bans, and Afghanistan refugees a year after the pullout.