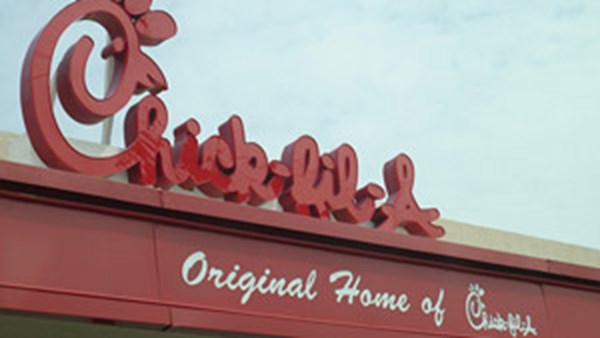 Another Kind of Christian Witness at Chick-fil-A
Franchise owner Erik Devriendt doesn't have much to say about the recent imbroglio over Dan Cathy's comments. He just wants to help local refugees.
8.1.12
As the Chick-fil-A at a shopping center in west Richmond prepares for Chick-fil-A Appreciation Day—the newest salvo in a culture-war feud over gay marriage and free speech—some employees, like Jirom, have other reasons to appreciate their fast-food employer.
A native of Eritrea, Jirom fled to the United States in 2008 to avoid being conscripted to military service for a government that opposed his Christian faith, and to be with his fiancée, Tirhas, whom he had met at an Ethiopian refugee camp. Like most of the 60,000 refugees who arrived in the U.S. that year, he had little money and few relationships to land on his feet. But a Christian couple, inspired by their church's sponsorship of a large Burmese family, decided to open their doors. They gave Jirom a room and one of their cars, helped him and his fiancée navigate marriage paperwork, and enrolled him in a local GED program. And then they employed him: Jirom now works full-time at the Westchester Commons Chick-fil-A, where Spanish, Nepali, Burmese, Tigrinya, and Amharic are spoken to a suburban clientele ordering fried chicken nuggets and waffle fries.
The fast food restaurant of a thousand lands is the work of Erik DeVriendt, the owner/operator of this Chick-fil-A since June 2011. Since moving to Richmond in 2006, DeVriendt has wielded his vocational skills to address the needs of Richmond's refugee population: namely, steady and life-giving employment. Including Jirom, DeVriendt has employed some 13 refugees for his 67-employee team, often receiving referrals from Commonwealth Catholic Charities, the local resettlement agency. The agency helps with paperwork and training, but DeVriendt is not incented financially for hiring refugees. He simply wanted to "help them in the most tangible way possible, so we stepped up to the plate and took a swing."
DeVriendt first learned about the plight of refugees through the Richmond Christian Leadership Institute, a year-long leadership program that trains Christians to understand the history and cultural dynamics of their city. "I remember [hearing from] a pastor whose congregation was made almost entirely of refugees from various African nations," says DeVriendt, who was part of RCLI's 2007–2008 inaugural class. "I was humbled that the stranger and alien talked about in Deuteronomy were literally in my neighborhood and I didn't know." His first team included seven men and women from Bhutan, including a man with a graduate degree in library science—a rare feat in a country where the average citizen earns $1,300 a year.
MORE FROM CHRISTIANITY TODAY